Extended Growing Seasons in Zone 4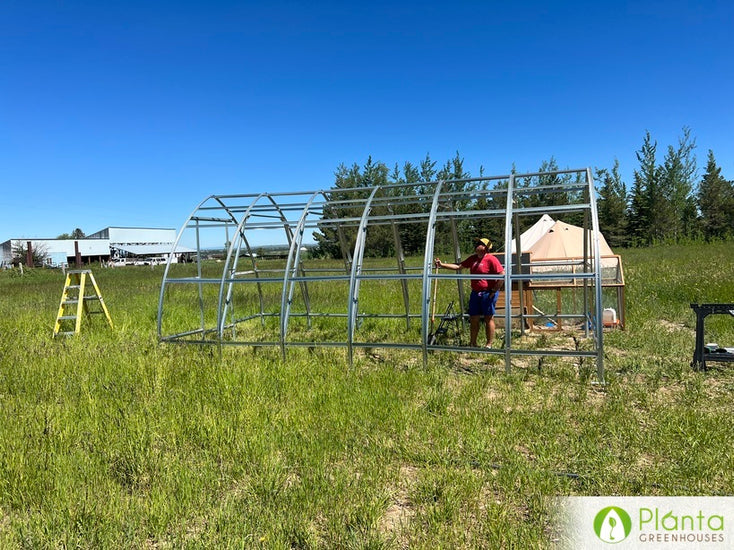 What made you get a Planta Greenhouse?
I live in a very cold climate with severe winters. I wanted a greenhouse that would help me extend my season, as well as stand up to heavy snow loads and a harsh climate.

What competitors did you consider before purchasing from Planta Greenhouses?
Locally built greenhouses.

Why did you choose to buy from Planta Greenhouses?
Planta seemed able to endure the harsh climate at the right price point.

What do you grow inside your greenhouse?
Tomatoes, peppers, basil, and many other plants, plus early and late-season greens.

How did your Planta Greenhouse improve your gardening experience?
Living in zone 4, the growing season is very short so my planta greenhouse has given me weeks more growing in both spring and fall. Plus it protects my delicate crops (tomatoes, peppers) from things like our recent hard frost on June 21st!

What was your experience like buying from Planta Greenhouses?
Easy purchase, easy shipping.

What's your favourite thing about the Planta Greenhouse?
I love how sturdy it is! We had a record-setting winter in terms of snow and I never once worried that it would collapse or have structural issues due to the weight. I also love that it provides a warm spot to relax, read, and enjoy my plants on cool, overcast days!

What would you say to a person considering purchasing a Planta Greenhouse?
Don't hesitate!! But beware the build is quite the project. Definitely takes a lot of hours and the more hands, the better.