Built for harsh, windy climates like ours in Wyoming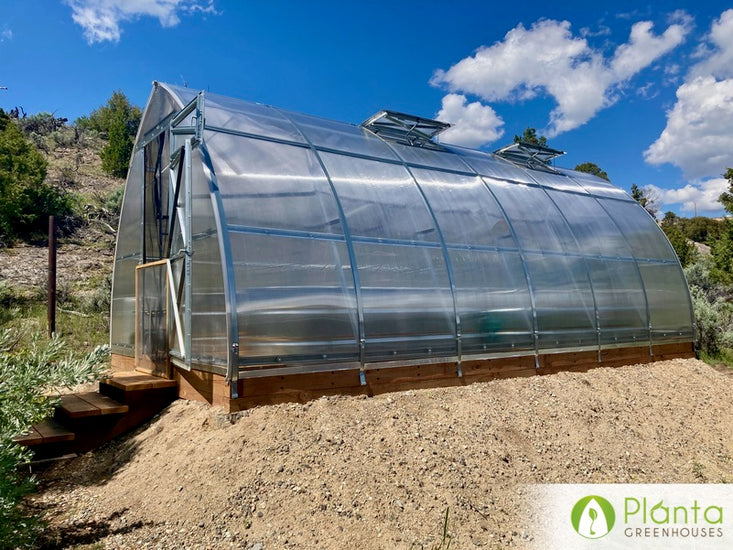 What made you get a Planta Greenhouse?
Online information and reviews, especially that it is built for harsh, windy climates like ours here in the mountains of northwest Wyoming.

What competitors did you consider before purchasing from Planta Greenhouses?
None seriously.

Why did you choose to buy from Planta Greenhouses?
Sungrow 20

What do you grow inside your greenhouse?
Vegetables and a few flowers.

How did your Planta Greenhouse improve your gardening experience?
Plants are thriving, and the indoor gardening environment is totally superior to leaning over a low-raised bed outdoors.

What was your experience like buying from Planta Greenhouses?
Very easy. Customer support was excellent whenever we ran into a question we needed help with.

What's your favourite thing about the Planta Greenhouse?
It's practical, sturdy, beautiful, and should last long. The interior we designed as well as the foundation complement it perfectly.

What would you say to a person considering purchasing a Planta Greenhouse?
An excellent choice if you are handy with simple tools and have time to assemble them yourself. The foundation should also be given priority, so it will last as long as the structure itself.

Anything else you'd like to add?
We designed and built an innovative foundation that works well on a rocky slope, where we put ours to take advantage of the shelter from the winds and sunshine. See photos of the process. If anyone is interested in copying this, we can send more details.