I might order two more!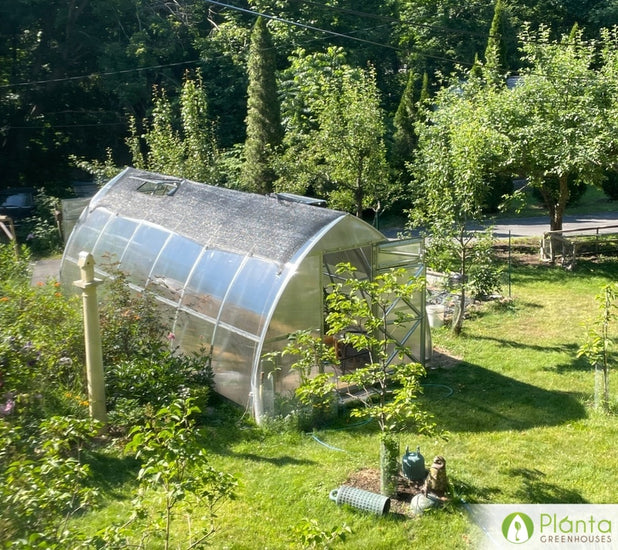 What made you get a Planta Greenhouse?
Research showed them to be sturdy even under a lot of snow! Customer service was excellent.

What competitors did you consider before purchasing from Planta Greenhouses?
Local suppliers.

Why did you choose to buy from Planta Greenhouses?
The price was good, the sale was very good and the customer service was excellent.

What do you grow inside your greenhouse?
Fig trees, tomatoes, eggplants, peppers, rosemary. Here in Zone 6, my fig trees and rosemary survived the winter in the greenhouse (under additional cover).

How did your Planta Greenhouse improve your gardening experience?
It extended the season a lot! I had earlier tomatoes than others and they kept going into the Fall. It is nice to be able to keep a rosemary plant!

What was your experience like buying from Planta Greenhouses?
customer service was excellent, it was easy to talk to the staff and get questions answered.

What's your favourite thing about the Planta Greenhouse?
I love the self-opening windows!! I don't have to worry about too much heat building up. I think I might order two more!

What would you say to a person considering purchasing a Planta Greenhouse?
Do it! It's fun to see what grows and it provides some nice heat early in the season.

Anything else you'd like to add?
Thank you for your support whenever I need it.