It is a beautiful extension of my farm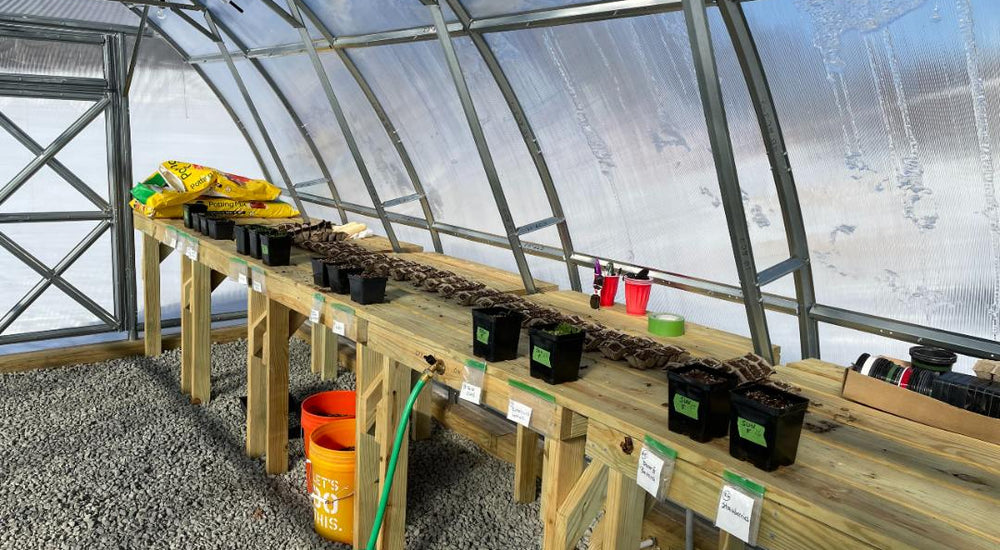 What do you grow in your greenhouse?
It is new and has been very cold this winter but so far we have lots of lettuce beets onions 🧅. Waiting to use the greenhouse in early spring to plant our garden plants 🪴
How did this greenhouse change your growing season?
Again- new at this do will plants seeds earlier to grow for my summer garden- then extend the growing season in the fall.
How was your experience buying from Planta Greenhouses?
You guys were great!
You walked us through setting up the greenhouse when we had questions. You were reachable immediately and were Patient with us. (there are quite a lot of nuts and bolts)! Ha!
What's your favourite thing about your Planta Greenhouse?
It is a beautiful extension of my farm and I can't wait to utilize it in many ways.
For example I live in Virginia but I would love to grow tropical bananas, avocados and strawberries 🍓!
Please recommend more things for me.
What do you want to say to a person considering buying a Planta Greenhouse?
Plan on about two weeks to a month for set up. Design your interior floor and tables- add lights and a water source (I tapped into my well).
I used #3 gravel rocks on the floor.
Also added a perennial wooden base to the side for things like asparagus.
What year did you install this greenhouse?
2021