Amazing customer service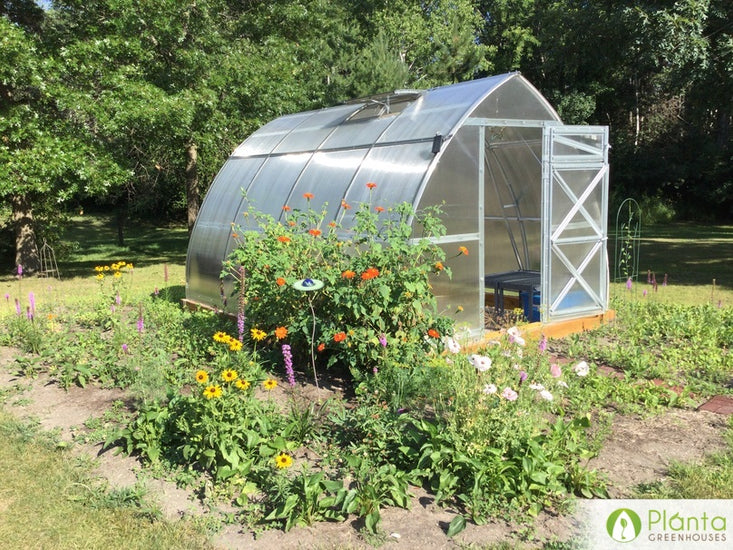 What made you get a Planta Greenhouse?
The reviews of the wind and snow load capabilities sold me. The fact that it's made in Canada and I'm in Minnesota 4b told me it could handle what Mother Nature dished me😀. I spent all of March in shorts and a t-shirt happily sowing seeds and listening to music in mine. No winter blues for me this year🌻 🥒

What competitors did you consider before purchasing from Planta Greenhouses?
Palram, Climapod.

Why did you choose to buy from Planta Greenhouses?
Customer service was excellent. Great product! The price was very good for the quality product!

What do you grow inside your greenhouse?
A wide variety of vegetables. I had fruiting tomatoes by mid-May. I've begun growing native perennials for my pollinator gardens. I even started bulbs in there to have nice big plants to set out in the early season. I bought a bag of Liatris bulbs for 18$. I got eighty plants. The stores would sell these for 7$ each! That's a great deal😀

How did your Planta Greenhouse improve your gardening experience?
I can sometimes suffer from seasonal depression. It's just too long to wait to get out in my garden. My Sungrow had me planting and potting up six weeks ahead of schedule.

What was your experience like buying from Planta Greenhouses?
The customer service was absolutely amazing. Texting and calling both worked equally well. They took care of us from purchase to installation.

What's your favourite thing about the Planta Greenhouse?
It looks so great sitting in my backyard. I see it every morning when I wake up. It almost makes me look forward to winter because I'll have spring to start things up😉

What would you say to a person considering purchasing a Planta Greenhouse?
Do it!

Anything else you'd like to add?
Thanks for this great greenhouse!