It has been a huge game changer!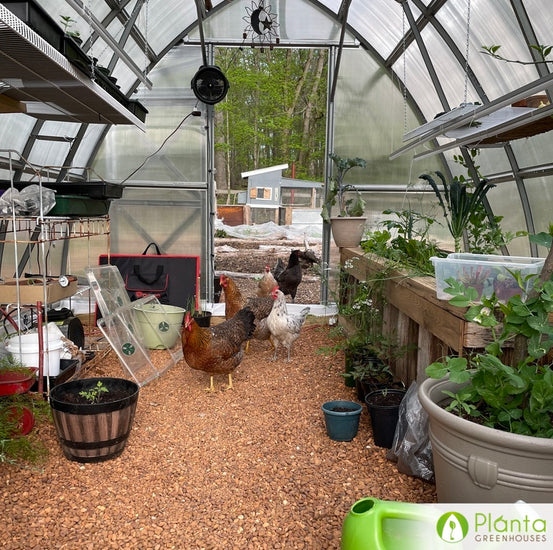 What made you get a Planta Greenhouse?
We got the Planta greenhouse because of its durability against high winds, the Gothic arch style, and the price!

What competitors did you consider before purchasing from Planta Greenhouses?
Couldn't find any that compared. We considered building one ourselves.

Why did you choose to buy from Planta Greenhouses?
Because the price and durability are most important to us.

What do you grow inside your greenhouse?
Seedling for the outside garden and an indoor grow bed for the winter—all kinds of winter greens- spinach, kale, lettuce, carrots.

How did your Planta Greenhouse improve your gardening experience?
It has been a huge game-changer! Not only for winter growing but for keeping plants out of the rain here in TN. Starting seedlings on my greenhouse shelf is great.

What was your experience like buying from Planta Greenhouses?
It was very easy to order and get shipping to our local dock. We picked it up on a trailer.

What's your favourite thing about the Planta Greenhouse?
My favorite thing about the Planta greenhouse is the durability against storms, the gothic arch style, and the price compared to others.

What would you say to a person considering purchasing a Planta Greenhouse?
Do it!