Wonderful 1st season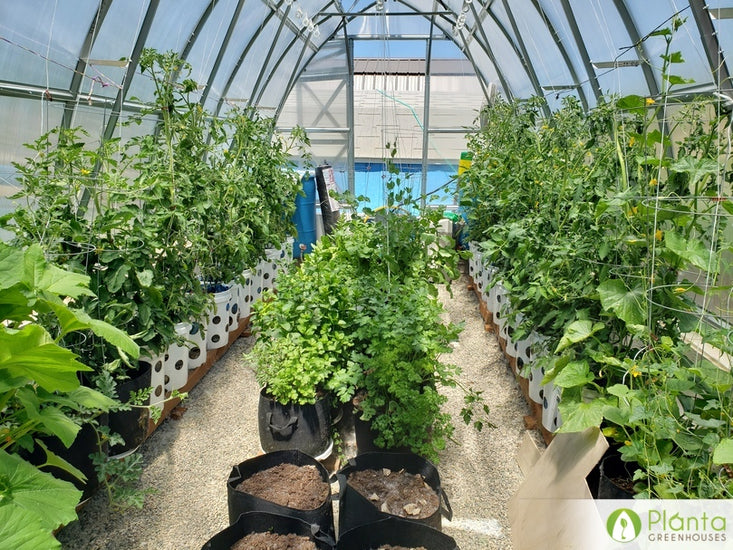 What made you get a Planta Greenhouse?
I did a lot of research and liked what I learned about the Sungrow by Planta.
I also paid a lot of attention to the reviews about it. The thing I was most interested in was if it could hold up in high winds being our area gets lots of wind. I also was impressed with how much of a snowload it could hold.

What competitors did you consider before purchasing from Planta Greenhouses?
A number of them that I don't recall now.

Why did you choose to buy from Planta Greenhouses?
Because of the reviews and the design for wind and snow.

What do you grow inside your greenhouse?
This is the first season for us. We have tomatoes, herbs, sweet potatoes, summer squash, zucchini squash, lettuce, spinach, peas, carrots, acorn squash, blueberries, strawberries, flowers, watermelon, cantaloupe, & green beans.

How did your Planta Greenhouse improve your gardening experience?
So far it's been wonderful. It's so much nicer than the cheap greenhouse we got off of Amazon. This one is able to regulate the heat better. It also gave our plants a jump start because our spring was cool and very rainy so the plants inside did much better.

What was your experience like buying from Planta Greenhouses?
It was very easy and we had numerous questions they were very extremely helpful by phone, email, and great resources. In fact, some parts were missing and they gladly sent us more.

What's your favourite thing about the Planta Greenhouse?
I call it my happy place. I love the space, the design, and the way it self-regulates the heat, etc.

What would you say to a person considering purchasing a Planta Greenhouse?
It's well worth the investment if you're up to putting it together. Putting it together is quite the process. Yet we are glad we made the investment in all of it and the payoffs will come for years.

Anything else you'd like to add?
I love it! Definitely my happy place!