A very nice space to garden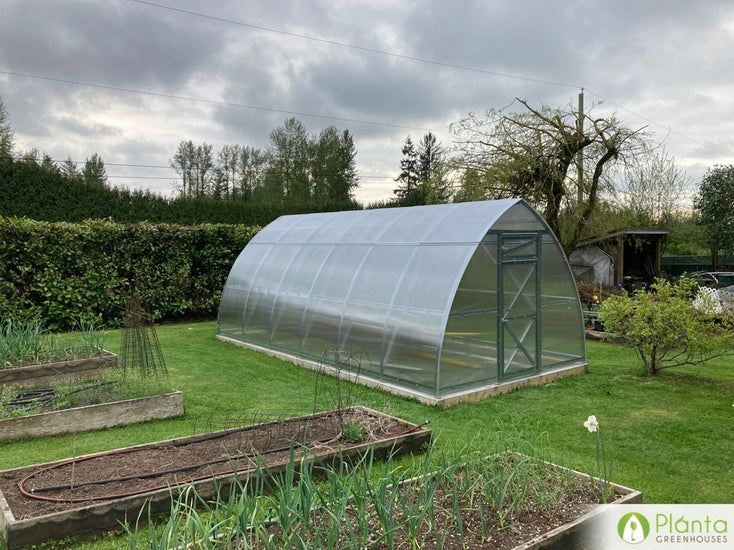 What do you grow in your greenhouse?
Hot peppers, tomatoes, squash, basil, flowers (deck pots, hanging baskets). All in containers.

What other brands did you consider before deciding to go with a Planta Greenhouse?
BC Greenhouse

How was your online shopping experience like buying from Planta Greenhouses?
Very straightforward - got the information I needed from the website - had a phone conversation with a customer service rep to confirm a few details, placed the order, and then picked up the boxes in my mini-van at the Delta BC 3rd party warehouse.
Assembly was generally fun, but I was not quite prepared for the sheer number of parts (approximately: 467 pieces, 28 polycarbonate panels, and 2,826 fasteners for the Sungrow base plus 2 extensions and 4 windows).

How did this greenhouse change your gardening experience?
A vast improvement from my older, foldable soft covered greenhouse - more space and a permanent structure that remains up during the winter. Automatic windows are a great feature.

What's your favourite thing about the greenhouse?
Very nice space to garden when it is rainy and cold outside, and I don't have to worry about it during the winter months.