The taste of our food is fantastic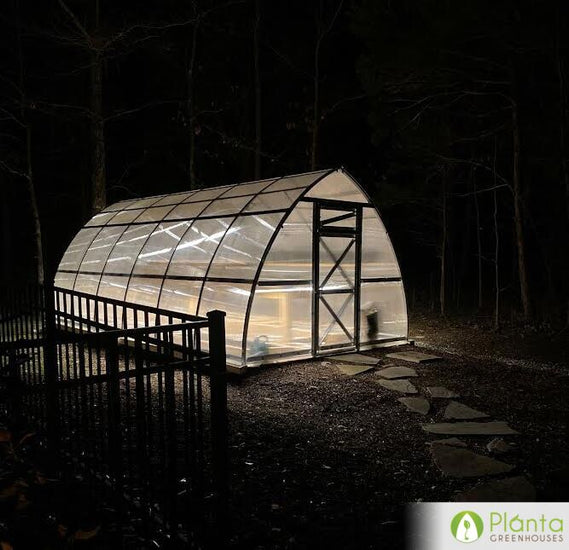 What made you get a Planta Greenhouse?
We wanted to grow organic healthier food. The weather in TN is not optimum so the greenhouse extends our grow time.

Why did you choose to buy from Planta Greenhouses?
Price was great and the unique shape of the Sungrow was great for our mild snowy winters.

What do you grow inside your greenhouse?
Tomatoes, cucumbers, yellow and green beans, carrots, lettuce, peppers, basil, dill, jalapenos, garlic, squash, zucchini, green onions, cilantro, small lemon and time tree.

How did your Planta Greenhouse improve your gardening experience?
The greenhouse allowed us to experiment and learn the trades of our ancestors. Growing food and walking out to our garden is very satisfying and the taste of our food is fantastic and I am sure healthier.

What was your experience like buying from Planta Greenhouses?
It was super easy; it was delivered ahead of schedule. I had some missing double-stick tape in my kit and they shipped it out to me very quickly without any hassle.

What's your favourite thing about the Planta Greenhouse?
I think the greenhouse is very well designed. It does not leak which is probably my favorite feature. LOL.

What would you say to a person considering purchasing a Planta Greenhouse?
Just jump in and you won't regret it.

Anything else you'd like to add?
The online videos on YouTube for assembly were very helpful as the paper instructions were hard to read. I watched each video with the paper book in hand and it made the assembly much easier.