It's so great not to worry about cold nights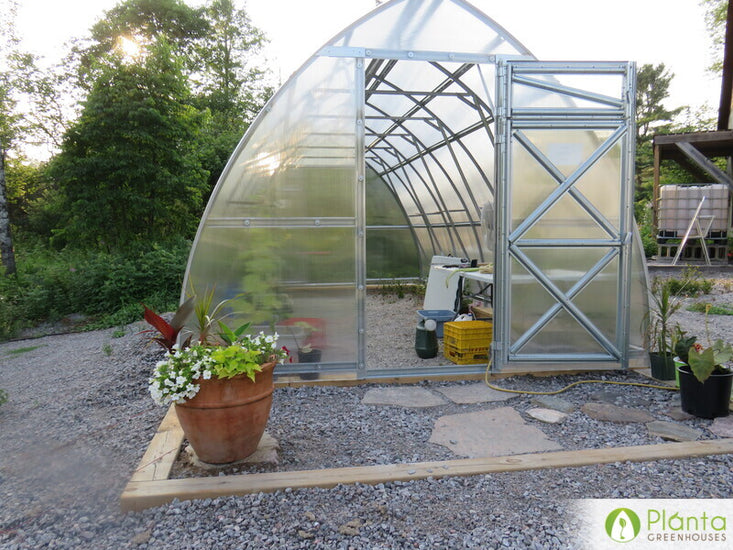 What do you grow in your greenhouse?
This is our first summer with the Greenhouse. Early spring it was full of potted plants and many trays of annuals. We have started growing tomatoes, cucumbers and melons in tubs. they are growing up strings that we were able to attach to rods that were through the metal frames. As well I still have some annuals - one of my amaryllis just bloomed.
We will be putting in raised beds in the fall so we are ready for the next growing year.

What other brands did you consider before deciding to go with a Planta Greenhouse?
None - your advertisement showing the men sitting on the top of the greenhouse caught my attention and after reading through your website, I was sold.

How was your online shopping experience like buying from Planta Greenhouses?
Perfect. All my interactions with the staff went so well. It has been many years since I have received such good service. I have recommended your product to many of my gardening friends.

How did this greenhouse change your gardening experience?
It was so great to have the space to keep my plants this spring and not have to worry about our cold nights. Next year will even be better when we have the raised beds in.

What's your favourite thing about the greenhouse?
the greenhouse is so well built that I did not worry about the snow load. I was very happy to be able to use the Greenhouse so early in the spring.