Start doing our own vegetables is a lot simpler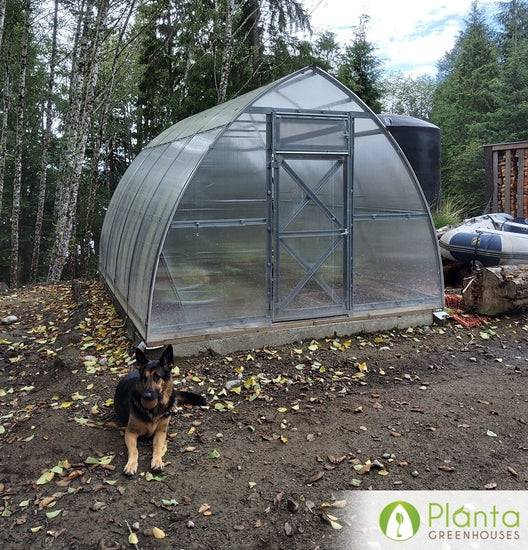 What do you grow in your greenhouse?
Lettuce, tomatoes, zucchini, potatoes, red onion, cucumber, peas, and green onion for now we are just learning and have not filled up the greenhouse to its full extent yet.

What other brands did you consider before deciding to go with a Planta Greenhouse?
I don't recall the brand names anymore but was really impressed with the Planta greenhouses.

How was your online shopping experience like buying from Planta Greenhouses?
It was a great experience very easy to order did not have any problems and received the Greenhouse faster than I would have thought.

How did this greenhouse change your gardening experience?
It has been great it is new for us to start doing our own vegetables a lot simpler than would have expected and lots of potential on how we can set it up in the Greenhouse.

What's your favourite thing about the greenhouse?
The size is perfect for what we need and the sturdiness of it is very important with the winds and wildlife we have in our area.