Love to garden and eat my homegrown veggies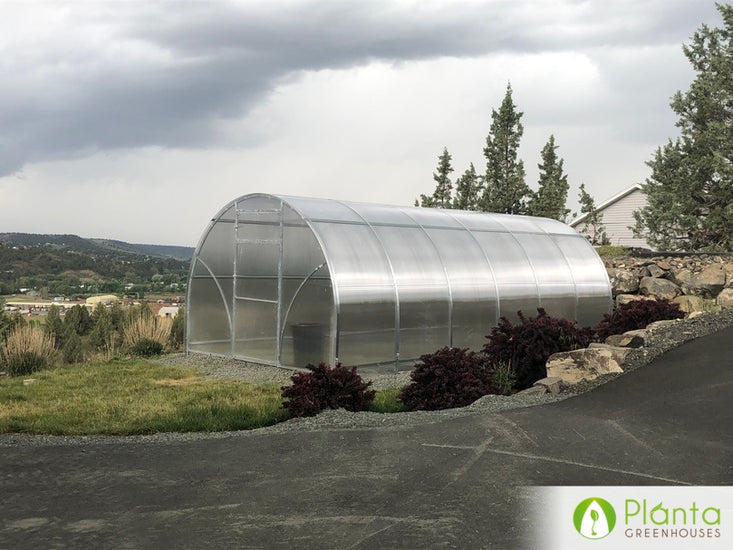 What made you get a Planta Greenhouse?
Love to garden and eat my homegrown veggies. I had a good location. Always wanted a greenhouse. Great place to spend time.

Why did you choose to buy from Planta Greenhouses?
It said it could stand 65 mph winds and three feet of snow. After building it I believe it. Mine is sturdy, and well built. We buried the feet in cement about a foot deep.

What do you grow inside your greenhouse?
Tomatoes, radishes, onions flowers etc.

How did your Planta Greenhouse improve your gardening experience?
I used raised beds, no bending over. It is like a meditative experience!

What was your experience like buying from Planta Greenhouses?
Pleasant experience, a phone call away, I had help! I needed it during installation.

What's your favourite thing about the Planta Greenhouse?
It had curb appeal, all my neighbors said how good it looked. I had multiple people asking questions.

What would you say to a person considering purchasing a Planta Greenhouse?
I and another person put it together. It was tedious and had many steps. The directions were not totally clear but we got it done and were happy with the end product. We took our time and did a great job. I am very pleased!

Anything else you'd like to add?
It had four windows, and after much hard work they were wonderful. I was a little worried about cutting holes in the roof but they allied much-needed ventilation.