Buying from Planta was a pleasure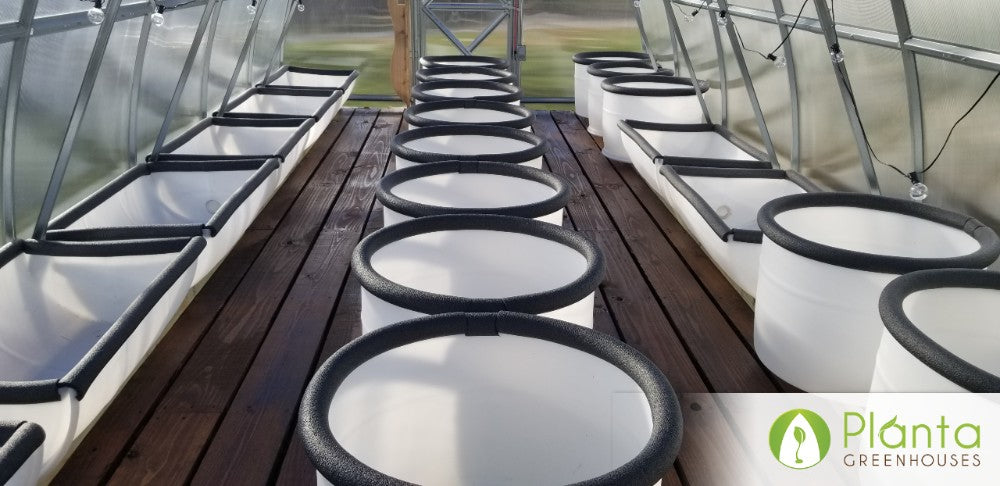 What do you grow in your greenhouse?
Nothing yet. This is our first season. We are purchasing bulk soil and bulk compost for our containers and plan to grow strawberries and various vegetables, especially tomatoes.
How did this greenhouse change your growing season?
We will increase our growing season by several months, perhaps even growing year round.
How was your experience buying from Planta Greenhouses?
Buying from Planta was a pleasure. My two phone calls were picked up immediately. My two emails were answered promptly, one even during a holiday. Instruction videos and tech support made the construction a pleasure. My wife and I are 70 years old and we completed the build with no outside help.
What's your favourite thing about your Planta Greenhouse?
It is functional, beautiful and very sturdy. We only had an inch of snow. You can see traces of it on the polycarbonate behind the thermometer in the enclosed picture. It was 11°F outside at the time and windy, but inside it was 100°F because I had my automatic roof vents disabled and the doors closed.
What do you want to say to a person considering buying a Planta Greenhouse?
Do your research like we did before buying. We took our time. We looked at a multitude of brands and styles. We examined hundreds of reviews and warranties. There are loads of junk available, and there are a few good ones to be sure. We chose Planta, and we are delighted with our choice.
What year did you install this greenhouse?
2021

Any other comments?
We also had one of the prettiest holiday ornaments around due to the way the polycarbonate refracts light. Our grandkids loved it. 😉