Ripe tomatoes in July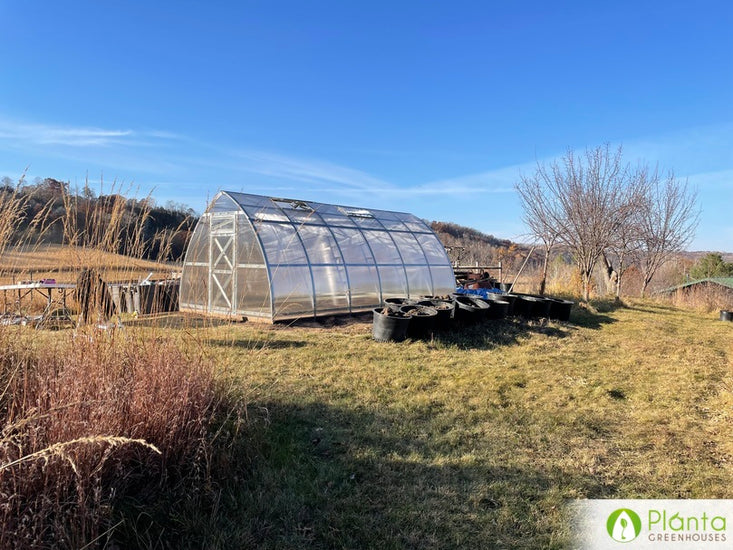 What made you get a Planta Greenhouse?
Best greenhouse for the dollar. Also wanted a Gothic Arch Style with automatic venting. Wanted an all polycarbonate structure.

Why did you choose to buy from Planta Greenhouses?
The model I wanted was in stock and shipping was reasonable.

What do you grow inside your greenhouse?
Lettuce, Eggplant, Tomatoes, Kale, Beets, Radishes, Peppers, Leeks, Basil, Parsley, Melons, Cucumbers. I think that is plenty asking for this to be 20 words is silly!

How did your Planta Greenhouse improve your gardening experience?
Great to have the ability to start plants a month early, ripe tomatoes in July instead of waiting until August. Protection from raccoons is important.

What was your experience like buying from Planta Greenhouses?
Very easy to order online. Communication from customer service was very good. Arranging to pick up from common carrier went smoothly.

What's your favourite thing about the Planta Greenhouse?
It's so sturdy! My former greenhouse was a Gothic arch of wood and poly sheeting. It eventually rotted out, this greenhouse will outlive me!

What would you say to a person considering purchasing a Planta Greenhouse?
Sign up for the private Facebook group to learn from actual customers. Very helpful. Also, make sure to give yourself plenty of time to build - it's a process!

Anything else you'd like to add?
Keep up the good work!