This is a greenhouse for life, not just a few years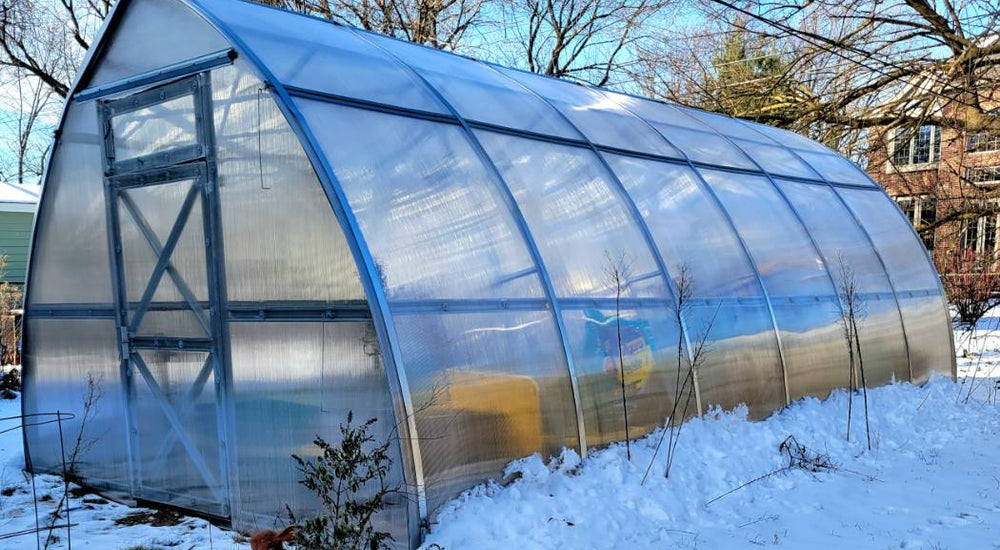 What do you grow in your greenhouse?
We grow fruits, vegetables and herbs.
How did this greenhouse change your growing season?
It extended it greatly. We're still using it in mid-January. It is above freezing at night and in the mid 50's during the day in January!
How was your experience buying from Planta Greenhouses?
It was easy. They are very helpful with tips.
What's your favourite thing about your Planta Greenhouse?
A tie between the solid quality of the construction and the customer service. This is a greenhouse for life, not just a few years.
What do you want to say to a person considering buying a Planta Greenhouse?
A solid investment. Amazed at how much use and functionality you'll get out of it. Also a great place to relax in and enjoy nature. I also really enjoy seeing photos of people using it for a gathering place! Last, take your time putting it together and go over the instructions step by step.
What year did you install this greenhouse?
2021

Any other comments?
Looking forward to getting a few of those metal shelves!