We were able to grow and harvest more and better quality tomatoes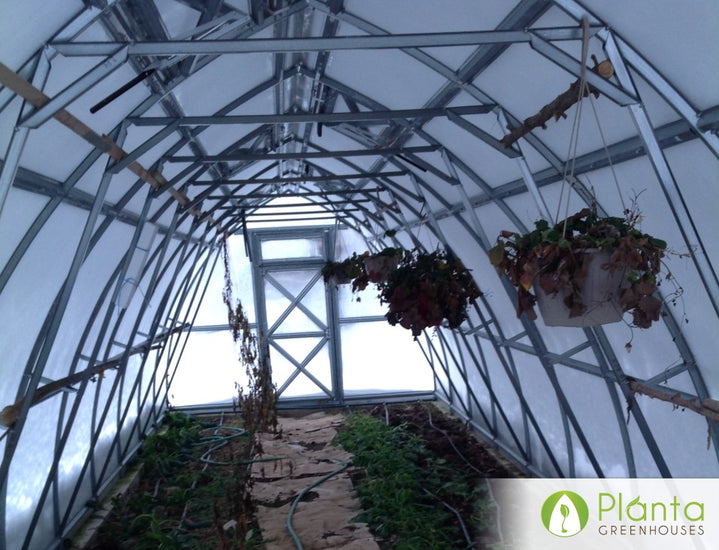 What do you grow in your greenhouse?
This past summer we successfully grew an outstanding crop of Roma tomatoes.
In early spring 2022 we want to try growing cool season veggies like spinach, kale and brussels sprouts.
How did this greenhouse change your growing season?
We were able to grow and harvest more and better quality tomatoes than we are ever able to grow in the outside garden.
We also grew a few radishes, turnips, chard, and kale in the fall and were able to harvest these later than if they were grown outdoors.
How was your experience buying from Planta Greenhouses?
The customer service was very good.
What's your favourite thing about your Planta Greenhouse?
So far, the fact that it gives us new options for gardening, especially the season extension. The ability to grow cool season veggies more of the year is something we are excited about.
What do you want to say to a person considering buying a Planta Greenhouse?
Pros:
• season extension and having a place to start seeds in pots
• much more durable structure than cheap plastic sheet type greenhouses
• good customer service
Cons:
• expensive for the square footage you get
• time-consuming to assemble
The design/fit of the doors and windows are a bit more sloppy and poorly designed than I expected; don't expect them to seal.
• the assembly instructions were difficult to follow and certainly weren't very helpful for someone wanting to install the greenhouse on a foundation rather than burying the legs in the ground.
• the short doors are awkward for most adults
What year did you install this greenhouse?
2021

Any other comments?
I'd consider buying another greenhouse in the future if Planta had a solid design that was for bigger greenhouses and cheaper cost per square foot.