I can even garden on rainy days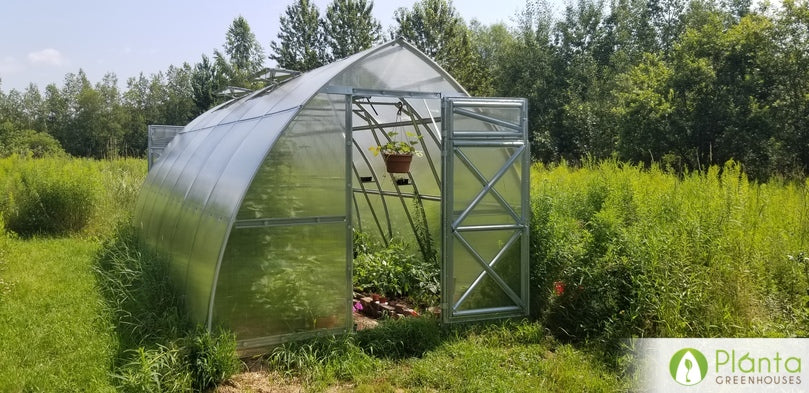 What do you grow in your greenhouse?
Mainly tomatoes. Also, eggplants, peppers, herbs, ground cherries, and cucumbers are directly in the ground, and strawberries and fig trees in pots. It was great to harden my seedlings in the spring.

What other brands did you consider before deciding to go with a Planta Greenhouse?
What was sold in retail stores.

How was your online shopping experience like buying from Planta Greenhouses?
Very good. Great service.

How did this greenhouse change your gardening experience?
Everything grows well even in this year's bad weather. It extended my season of at least two weeks in the spring. I can even garden on rainy days.

What's your favourite thing about the greenhouse?
It is a special, calm space. It allows me to grow things that I could hardly grow outside and extends my gardening season.