Made to last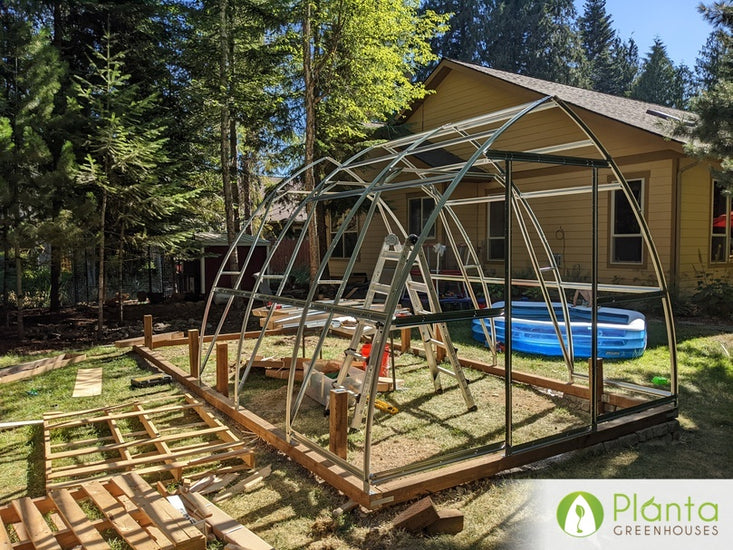 What made you get a Planta Greenhouse?
My wife and I wanted to extend our growing season since the Spring can be cold and the fall can be cut short up here in the Panhandle. Given the volume of snow we can get in a short period and the strong winds, I was looking for a sturdy, strong greenhouse kit that could withstand the elements.

What competitors did you consider before purchasing from Planta Greenhouses?
I looked at a variety of kits on Wayfair, Harbor Freight, and even locally at Home Depot and North 40 Outfitters. Locally shed makers also had pre-built greenhouses in town.

Why did you choose to buy from Planta Greenhouses?
Online reviews and videos, plus the clearly durable and superior construction materials. I didn't want a kit that would only last a year or 2.

What do you grow inside your greenhouse?
We grow a variety of fruits, vegetables, and greens.

How did your Planta Greenhouse improve your gardening experience?
It has greatly extended our growing season already and has allowed us to protect sensitive plants from unpredictable weather.

What was your experience like buying from Planta Greenhouses?
Yes, it was easy to buy online and the follow-up email communication was personalized. I do keep seeing retargeting ads on a regular basis, even though I've already completed my purchase.

What's your favourite thing about the Planta Greenhouse?
The style of the design and the quality of the steel frame construction. It feels like a greenhouse made to last.

What would you say to a person considering purchasing a Planta Greenhouse?
If you want a greenhouse that will withstand the elements and doesn't look cheaply made, Planta is the obvious choice.

Anything else you'd like to add?
Overall, my experience was great. The most challenging element of the project was deciding what approach to take on building the foundation. Additionally, I did run short of screws, and sealing tape -so I was forced to buy extra.