The 20-foot model is perfect for me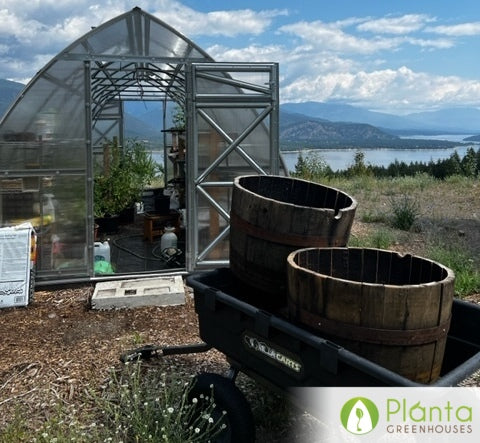 What do you grow in your greenhouse?
I grew 600 tomato plant seedlings early in the year and after they were all sold/planted outdoors, I started 10 tomato and 5 pepper plants in large pots for the summer months.

How was your online shopping experience like buying from Planta Greenhouses?
Great.

How did this greenhouse change your gardening experience?
So much easier to control the temperature and keep a lot of plants warm in the colder months and now that it is warmer out, it is great to be able to protect a few plants from the elements, IE storms etc.

What's your favourite thing about the greenhouse?
I really like the size. I have previously had a greenhouse that was half this size and the 20-foot model is perfect for my uses.