Freshly picked tomatoes and lettuce from the greenhouse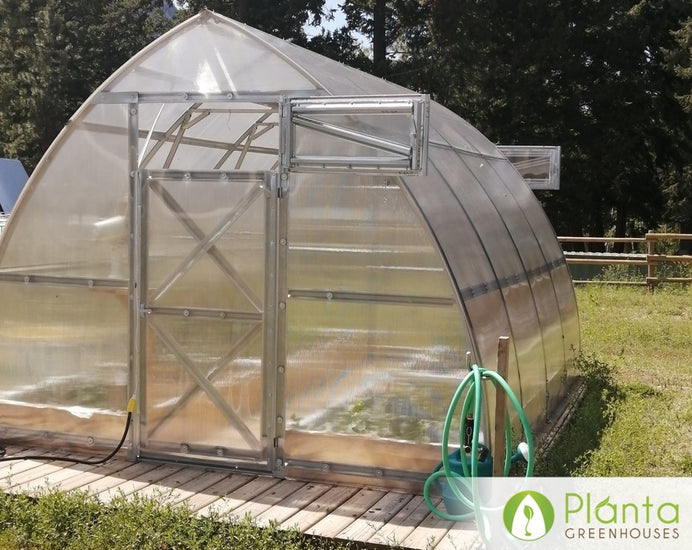 What do you grow in your greenhouse?
We're experimenting this year, so we're trying lettuce, carrots, cucumbers, cantaloupe, chives, spinach, and tomatoes.

What other brands did you consider before deciding to go with a Planta Greenhouse?
Few models from Home Depot.

How did this greenhouse change your gardening experience?
We've had problems with ground squirrels when planting in the garden, and having an enclosed space (with planter boxes) to keep them out has been rewarding. The disappointment in planting, watering, and caring for the vegetables just to have them dug up or eaten by ground squirrels was disheartening. Now, we are able to reap the rewards!

How was your online shopping experience like buying from Planta Greenhouses?
Wonderful and easy, the website had all of the answers we were looking for.

What's your favourite thing about the greenhouse?
Watching the progress of the plants growing, and being able to go out & pick tomatoes & lettuce fresh from the garden, to have on our burgers. So much better than store-bought!