Finally growing vegetables in Zone 3!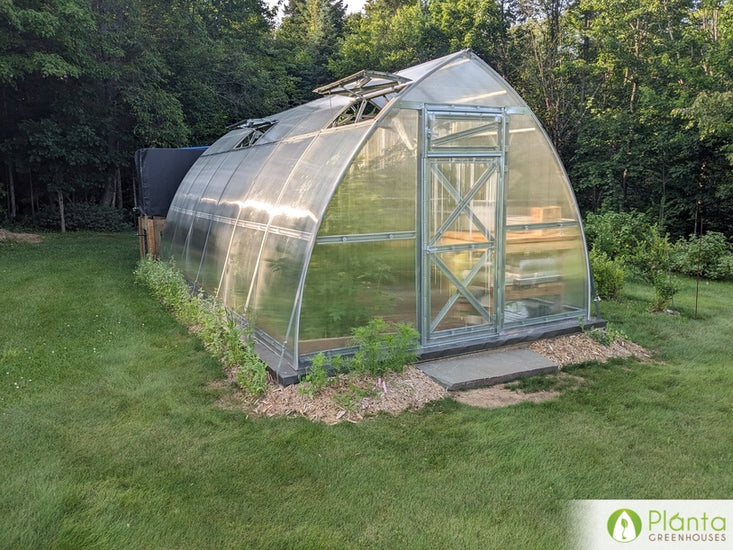 What do you grow in your greenhouse?
Tomatoes, Lebanese cucumbers, pile beans, salad, carrots, herbs, and vermiculture (for worm castings for organic fertilizer), and one small seedless watermelon plant.

What other brands did you consider before deciding to go with a Planta Greenhouse?
Others available in Canada online.

How was your online shopping experience like buying from Planta Greenhouses?
Wonderful.

How did this greenhouse change your gardening experience?
Yes, now I can finally grow vegetables at our cottage in Zone 3! This season extending the greenhouse is just what we needed to grow our own vegetables.

What's your favourite thing about the greenhouse?
Solid design for heavy snowfall load and high winds. We have had very strong winds (125 MPH) that uprooted huge maple trees, but the greenhouse was unaffected.