Fewer Bugs Impacting My Plants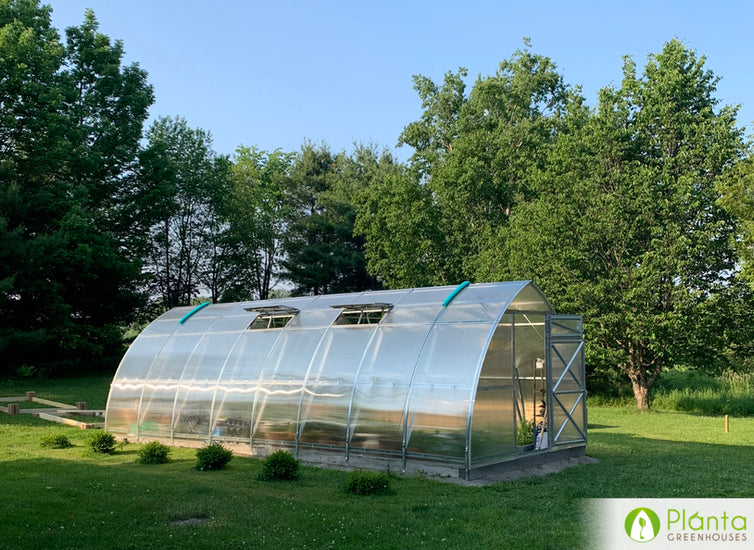 What do you grow in your greenhouse?
Young potted Fruit trees, celery, tomatoes, strawberries, kale, rhubarb, potatoes, peppers, flowers.

What other brands did you consider before deciding to go with a Planta Greenhouse?
Forgot names. We chose this brand because of its stronger tolerance to holding the amount of snow we get during the Winter.

How was your online shopping experience like buying from Planta Greenhouses?
Great, they were always helpful. Although your instructions would have been much better! The illustrations weren't very clear which side was which.

How did this greenhouse change your gardening experience?
It made it much easier to grow, longer seasons are really helpful as well. Less bugs affected my plants.
Using a soaker hose makes it easy to water daily. It's nice just being inside the greenhouse. It's warm and cozy.

What's your favourite thing about the greenhouse?
Automatic windows save us from doing this manually daily. Nice too is having the double doors, for windy hot days.