We finally get tomatoes!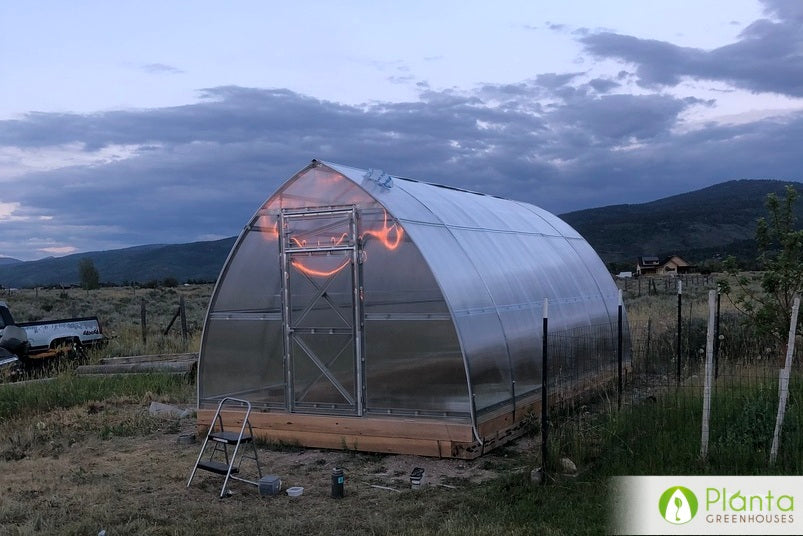 What made you get a Planta Greenhouse?
My neighbor had bought the same one and it held up to our deep winters, so I was easy to decide to go with Planta.

What competitors did you consider before purchasing from Planta Greenhouses?
It was between Planta and a local company called Growhuts.

Why did you choose to buy from Planta Greenhouses?
Price was right and the winter rating.

What do you grow inside your greenhouse?
Tomatoes, tomatillos, bell peppers, jalapeño peppers, several kinds of greens and herbs.

How did your Planta Greenhouse improve your gardening experience?
With our short gardening season, we finally get tomatoes.

What was your experience like buying from Planta Greenhouses?
Very easy purchasing process and delivered to the door, they even held it at the warehouse till I was ready for delivery.

What's your favourite thing about the Planta Greenhouse?
Ease of setup, did it mostly solo.

What would you say to a person considering purchasing a Planta Greenhouse?
If you would like to get a greenhouse Planta is the way to go. My in-laws actually listened to me for once and bought the same model. They are very pleased as well.