Trying Green Beans and Zucchini in Our Sungrow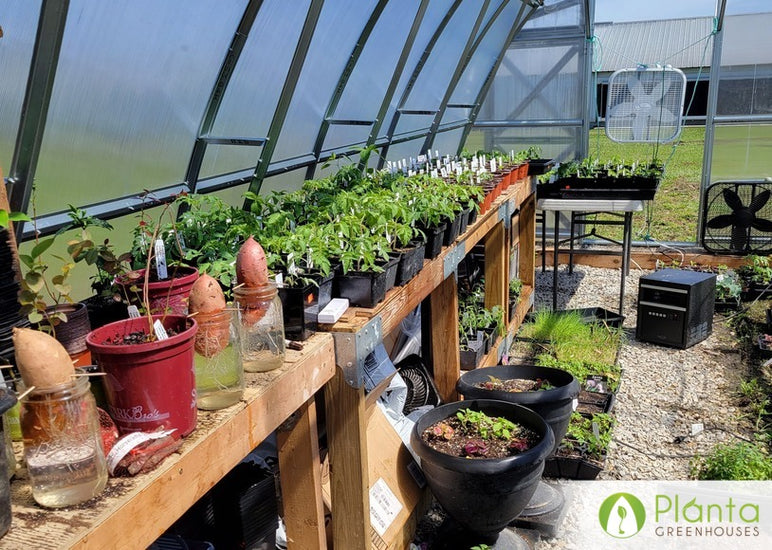 What made you get a Planta Greenhouse?
A gentleman on YouTube has one and decided that since it is extendable I wanted one!!

What competitors did you consider before purchasing from Planta Greenhouses?
Thought about getting one from Harbor Freight or Costco but decided a less cheaper option would be better.

Why did you choose to buy from Planta Greenhouses?
Because of the extendable option for the greenhouses! And it will extend my growing season to having cold weather crops year-round.

What do you grow inside your greenhouse?
Everything 😂 I start seeds in there for summer crops, and I plant cold crops for winter time. I planted zucchini and beans way early this year.

How did your Planta Greenhouse improve your gardening experience?
The biggest thing was I didn't have to worry that the plastic will rip or that a cat could claw its way to the inside of the greenhouse and ruin the outside.

What was your experience like buying from Planta Greenhouses?
Yes very easy to buy the person I chatted with was very friendly and helpful!

What's your favourite thing about the Planta Greenhouse?
It has made my growing season a little longer and I was able to try a few new things this year with green beans and zucchini.

What would you say to a person considering purchasing a Planta Greenhouse?
I like mine once it was up!! Worth it!