Such a pleasing and truly beautiful shape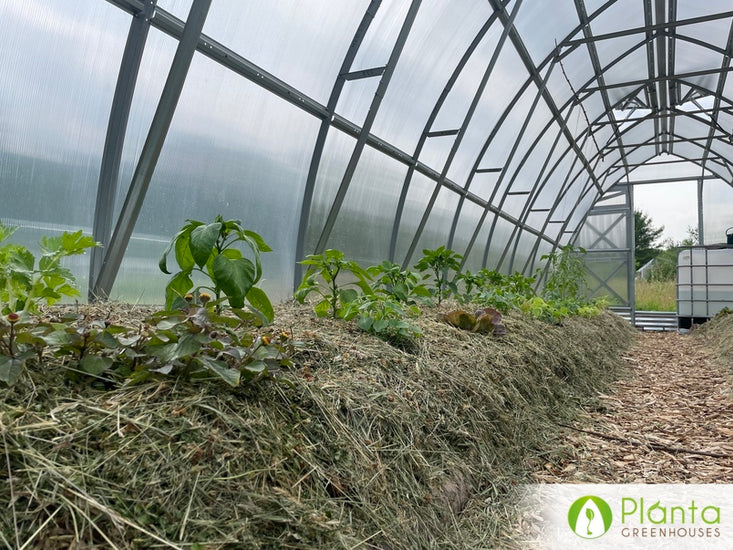 What made you get a Planta Greenhouse?
Living in Pennsylvania, I knew I needed an extended growing season if I was going to grow a sizable amount of our food in the garden. Plus I wanted more ease in growing more long-season annuals like tomatoes, peppers, melons, and some squash.

What competitors did you consider before purchasing from Planta Greenhouses?
None. Planta was the only product I could find that fit anywhere near my needs. Including strength and durability of materials, as well as overall pleasant aesthetics.

Why did you choose to buy from Planta Greenhouses?
The greenhouses Planta offered seemed strong and the materials durable enough to last many seasons in a cold climate, especially with our heavy snow load.

What do you grow inside your greenhouse?
Currently in its first season, my greenhouse is growing mainly tomatoes and peppers, with some lettuce, bush beans, holy basil, celery, spilanthes, and nasturtiums interplanted.

How did your Planta Greenhouse improve your gardening experience?
It has given me tons of more season-extended growing space, which I am excited to be able to use long after the first frost rolls in this fall!

What was your experience like buying from Planta Greenhouses?
Very easy to buy! No service needed.

What's your favourite thing about the Planta Greenhouse?
The shape. I just find it to be such a pleasing and truly beautiful shape. So calming.

What would you say to a person considering purchasing a Planta Greenhouse?
Definitely get one! The Sungrows are the best! And you can't go wrong with any size!

Anything else you'd like to add?
I just love my greenhouse so much!