Living Up to Expectations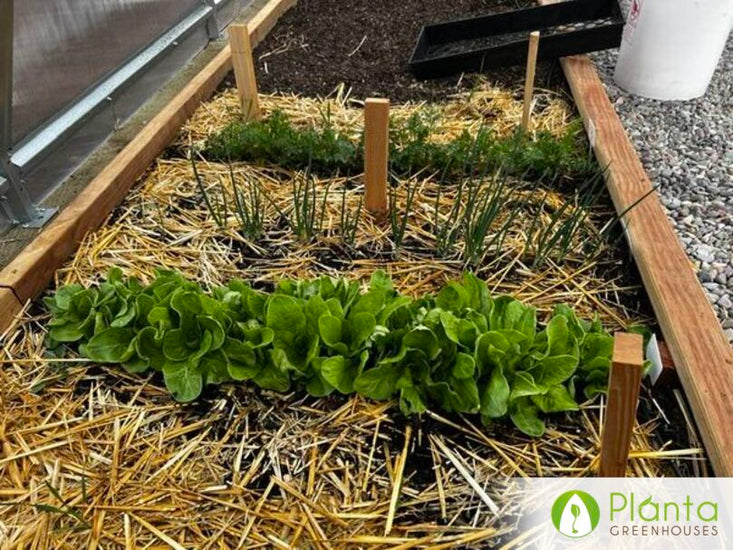 What made you get a Planta Greenhouse?
We live in a colder climate with an abundance of snow. We wanted to make sure the greenhouse could withstand the snow load and it did an amazing job. It definitely lived up to the reviews and our expectations.

What competitors did you consider before purchasing from Planta Greenhouses?
We had looked at a couple of kits from Costco and then my spouse, who is a general contractor, looked at building a custom greenhouse. In the end, a Planta Greenhouse was the best economical option for our climate.

Why did you choose to buy from Planta Greenhouses?
A lot of research on the web that included some very happy customers and great reviews.

What do you grow inside your greenhouse?
In the greenhouse, I started all of our garden plants, minus carrots and lettuce. This includes corn, beans, pumpkins, flowers, tomatoes, peppers, and cilantro. I overwintered lettuce, onions, spinach, carrots, and cilantro. I also had broccoli but it did not make it thru the winter. We did have one day of -37 degrees Fahrenheit so to have all of that come back and thrive this spring was amazing!

How did your Planta Greenhouse improve your gardening experience?
It has allowed me to start plants inside to help with our short growing season. It also allows me to extend the season and harvest tomatoes and peppers for much longer.

What was your experience like buying from Planta Greenhouses?
Super easy to purchase, track, and make arrangements for delivery.

What's your favourite thing about the Planta Greenhouse?
Just having a quality greenhouse!!! We had a hailstorm just after we put the greenhouse up. The hail was the size of golf balls+ There are a few minor indentations, but I was thoroughly impressed with how well it held structurally.

What would you say to a person considering purchasing a Planta Greenhouse?
I have already recommended the greenhouse to several. We love it!

Anything else you'd like to add?
Great product and a great addition to our expanding homestead!