It looks great and functions well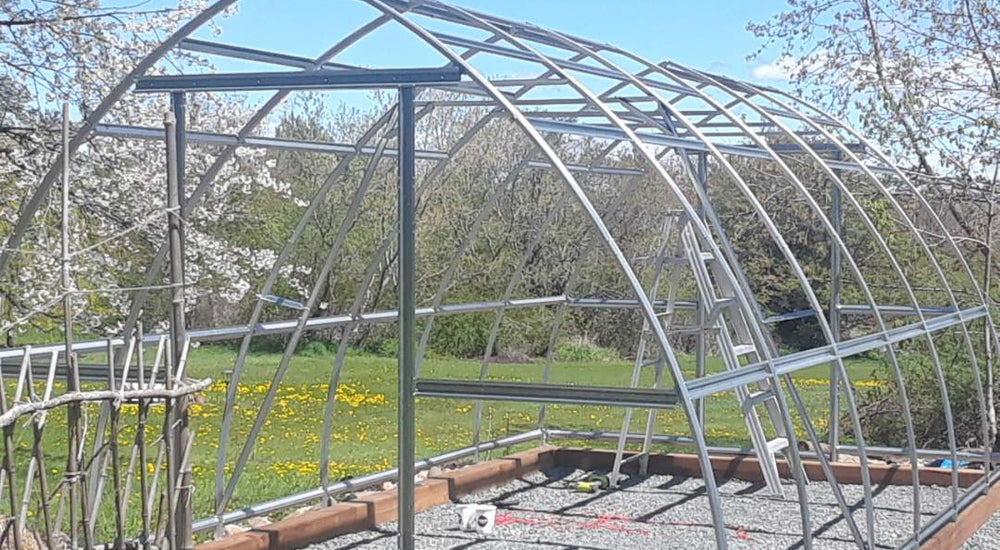 What do you grow in your greenhouse?
Vegetables, fruits, and flowers.
How did this greenhouse change your growing season?
The spring season wasn't extended because the greenhouse wasn't finished until late May. We were still picking tomatoes in November, and have some herbs that are overwintering in the greenhouse. This year we will have a much earlier start to the growing season.
How was your experience buying from Planta Greenhouses?
We had a good experience buying the greenhouse. We had to call several times with questions and found the staff very helpful.
What's your favourite thing about your Planta Greenhouse?
It looks great and functions well.
What do you want to say to a person considering buying a Planta Greenhouse?
We are very pleased with our purchase and have recommended it to others. We were in Covid-19 lock-down when we erected the greenhouse. Except for delivery of the gravel and construction of the 6"x6" base, we were able to build it ourselves. We fastened the base to the gravel using multiple lengths of rebar. The greenhouse frame was fastened to the base with 3"x3" angle aluminum pieces cut using a radial arm saw and aluminum cutting blade. The pieces were fastened to the frame with rivets, and to the base with stainless steel screws. It's very solid. We don't worry about the high winds.
We bought the self-opening windows and would recommend them. We also installed a self-watering system for when we are away.
What year did you install this greenhouse?
2021

Any other comments?
Happy gardening!