A home for heat-loving vegetables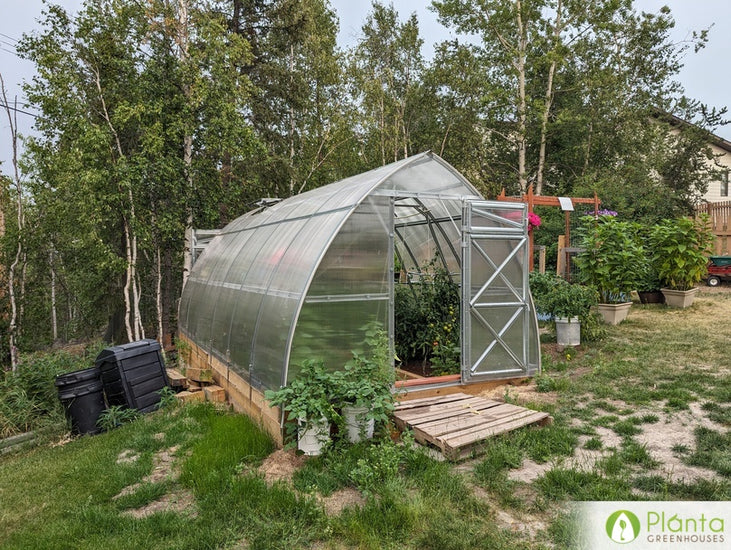 What do you grow in your greenhouse?
tomatoes, cucumbers, melons, peppers, pumpkin, eggplant, beans, ground cherries, strawberries, and flowers.

What other brands did you consider before deciding to go with a Planta Greenhouse?
For a while, I considered getting a dome, either from Growing Spaces or building one from plans, but ultimately a rectangular-shaped greenhouse fit better in my yard. I looked at various websites, but only seriously considered the Planta Greenhouse.

How was your online shopping experience like buying from Planta Greenhouses?
It was pretty easy. I made a mistake in my order and forgot to include the windows, but was able to email and get them added without issue.

How did this greenhouse change your gardening experience?
I can grow a lot more heat-loving vegetables and my growing season is now extended by about two months. I also built a people space in my greenhouse, which is a great place to hang out, have a coffee, and read a book.

What's your favourite thing about the greenhouse?
I like that it is a solid construction. I don't have to worry about collapsing in the snow and I have lots of cross-supports to hang plants from.