Design, strength & durability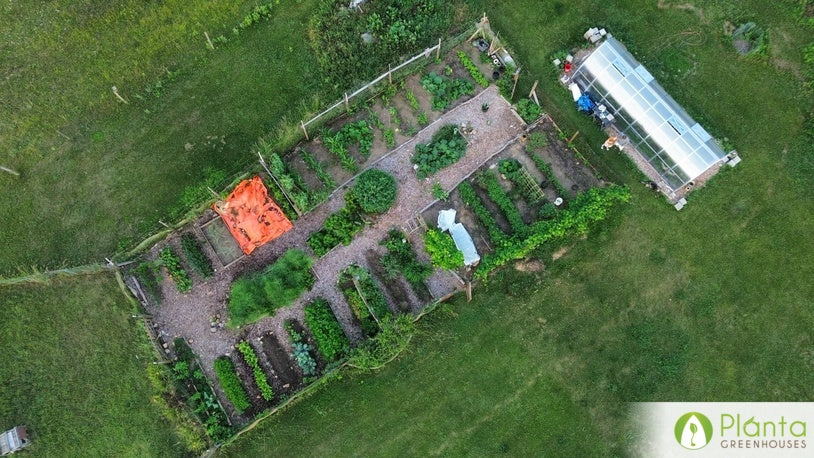 What made you get a Planta Greenhouse?
The compact, attractive design. Also, the ability to withstand high wind and shed snow. The website offering useful videos about assembling the kit was also a factor.

What competitors did you consider before purchasing from Planta Greenhouses?
Farm Tek hoop house; I had one prior to purchasing the Planta kit.

Why did you choose to buy from Planta Greenhouses?
I called the company to ask questions and discuss some of the details of my purchase and concluded that the kit I selected was worth the price and the effort to assemble it.

What do you grow inside your greenhouse?
Mostly vegetables of several kinds, including some perennials. This is our first year with the greenhouse assembled. We have a variety of warm-season vegetables, herbs, and spices (e.g., ginger, and two kinds of turmeric).

How did your Planta Greenhouse improve your gardening experience?
The coming winter will be quite informative since we just got started this past spring. I expect that we will have a considerable season extension. I am hoping that some perennials will persist through the winter (e.g., hardy herbs) and that we will have cold-season salad greens for much of the year.

What was your experience like buying from Planta Greenhouses?
It was easy to buy the Planta kit and the personnel at Planta were readily available to answer questions.

What's your favourite thing about the Planta Greenhouse?
My favorite thing is the combination of design, strength, and durability of the Sungrow 26 model. The attractiveness of the greenhouse is an added bonus.

What would you say to a person considering purchasing a Planta Greenhouse?
I would encourage a person to look into the time commitment for assembling the kit, and the information about the foundation, with a positive endorsement about our experience.

Anything else you'd like to add?
We did find that some instructions were hard to follow (unclear diagrams). Also, it would be helpful to provide a couple of extra pieces for the small hardware in case a piece is damaged or rusted.