Gives me great joy just to look at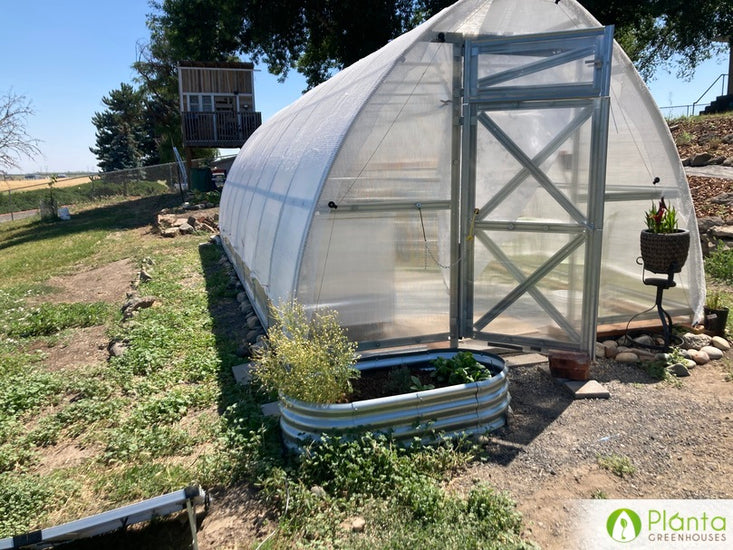 What made you get a Planta Greenhouse?
Researched and liked that they could withstand strong wind and heavy snow. I liked the shape as well.

What competitors did you consider before purchasing from Planta Greenhouses?
All research was done online and did not consider any other.

Why did you choose to buy from Planta Greenhouses?
I liked the look and size of the Sungrow 26 and that the instructions were online so we could get the site ready ahead of time.

What do you grow inside your greenhouse?
So far, the greenhouse has been used for prep and is a nice place to sit. I will be growing in it in early fall.

How did your Planta Greenhouse improve your gardening experience?
I definitely have more options now that the greenhouse is up and we have solar panels for power and a rain barrel for gravity-fed water.

What was your experience like buying from Planta Greenhouses?
The whole experience was easy- from buying to the delivery and unloading from the truck. Now if only it came assembled... lol.

What's your favourite thing about the Planta Greenhouse?
I really like the look and the size of the greenhouse. It gives me great joy just to look at it.

What would you say to a person considering purchasing a Planta Greenhouse?
You won't regret it! Read the directions several times, watch the videos more than once, and spend time on site prep.