Loved the look & quality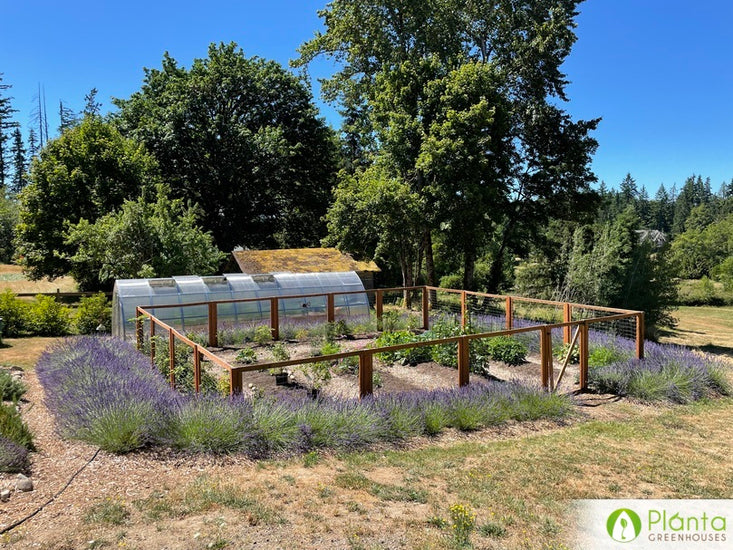 What made you get a Planta Greenhouse?
Loved the look and quality. We needed something that would last us our lifetime and beyond.

Why did you choose to buy from Planta Greenhouses?
First I did my homework looking for a quality greenhouse. We have a modern farmhouse and I liked how it looks on our homestead.

What do you grow inside your greenhouse?
This is my first year experimenting. I grew many flowers and vegetables from seed which was lots of fun. Mid-summer (July) I have many varieties of tomatoes, bell peppers, basil, and eggplant. And watermelon. They look amazing.

How did your Planta Greenhouse improve your gardening experience?
Being able to work in the greenhouse in late Winter, or early Spring and being warm gardening makes it so much more pleasurable.
Love being ahead of the curve since we have a short growing season.

What was your experience like buying from Planta Greenhouses?
Easy, no problems with shipping. Customer service answers their phones and is always helpful when we call.

What's your favourite thing about the Planta Greenhouse?
Since I'm cold all the time. I look forward to hanging out with my plants and watching them grow. My family is catching on and loves watching the progress of the garden.

What would you say to a person considering purchasing a Planta Greenhouse?
You won't regret it.

Anything else you'd like to add?
Thank you!