We can now grow through the winter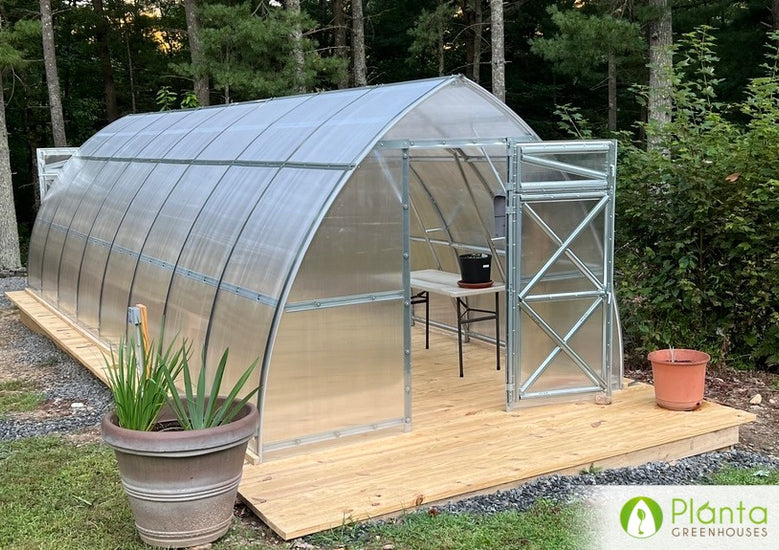 What made you get a Planta Greenhouse?
The wind where we are located is very strong during summer storms. The stability of the greenhouse was very important to us.

What competitors did you consider before purchasing from Planta Greenhouses?
Several were considered. Most from Greenhouse megastore. can't remember off the top of my head as it's been some time now.

Why did you choose to buy from Planta Greenhouses?
After reading several reviews, Planta Greenhouses had very good customer relations.

What do you grow inside your greenhouse?
A great deal of citrus plus tomatoes and potatoes.

How did your Planta Greenhouse improve your gardening experience?
We can now grow through the winter.

What was your experience like buying from Planta Greenhouses?
Easy to buy and like I said, customer service is great.

What's your favourite thing about the Planta Greenhouse?
It's stability.

What would you say to a person considering purchasing a Planta Greenhouse?
I would tell them to take a good hard look.