It's completely weatherproof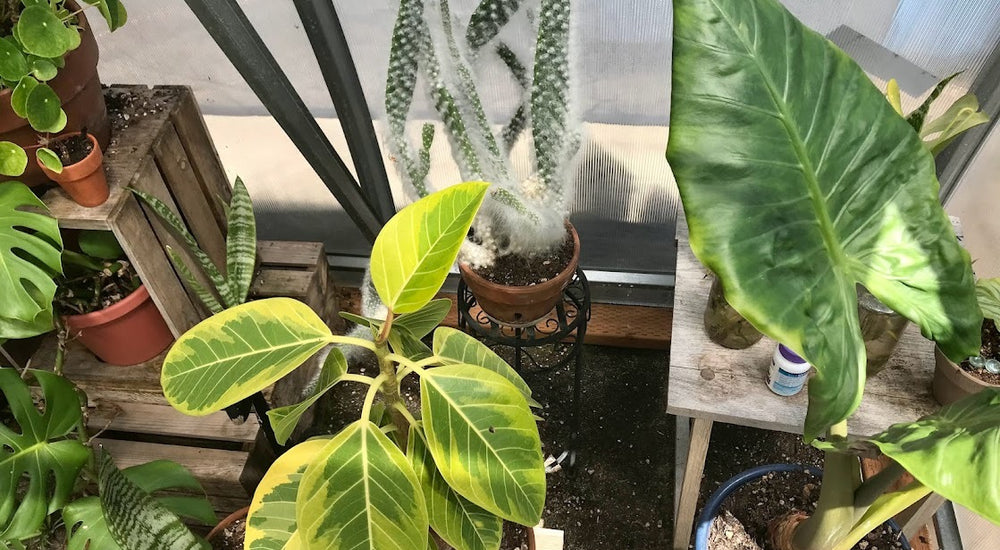 What made you get a Planta Greenhouse?
I've always loved greenhouses, and finally decided to buy one! Originally I bought a flimsy, cheap greenhouse that kept getting destroyed by the elements. But then bought this one and love it! My plants love it too-- they're so happy in there.

What competitors did you consider before purchasing from Planta Greenhouses?
I purchased a cheap greenhouse from Eagle Peak on Amazon. It worked well until we had some snow or rain and it would break, which was very stressful.

Why did you choose to buy from Planta Greenhouses?
I love how it's completely weatherproof! Have peace of mind that no matter what the weather does, my plants will remain safe and sound. Plus, good price.

What do you grow inside your greenhouse?
Houseplants! I love houseplants and enjoy having a beautiful oasis filled with them.

How did your Planta Greenhouse improve your gardening experience?
I love my greenhouse! My plants grow extremely well and I'm very pleased.

What was your experience like buying from Planta Greenhouses?
Very easy to purchase.

What's your favourite thing about the Planta Greenhouse?
It's weatherproof. Never have to worry about rain, snow, or wind-- and with a sun cloth, don't have to worry about the sun either.

What would you say to a person considering purchasing a Planta Greenhouse?
Go for it!! It's the best greenhouse on the market.

Anything else you'd like to add?
Love my greenhouse! Thanks for making such a great product.