Excellent overwintering tropical plants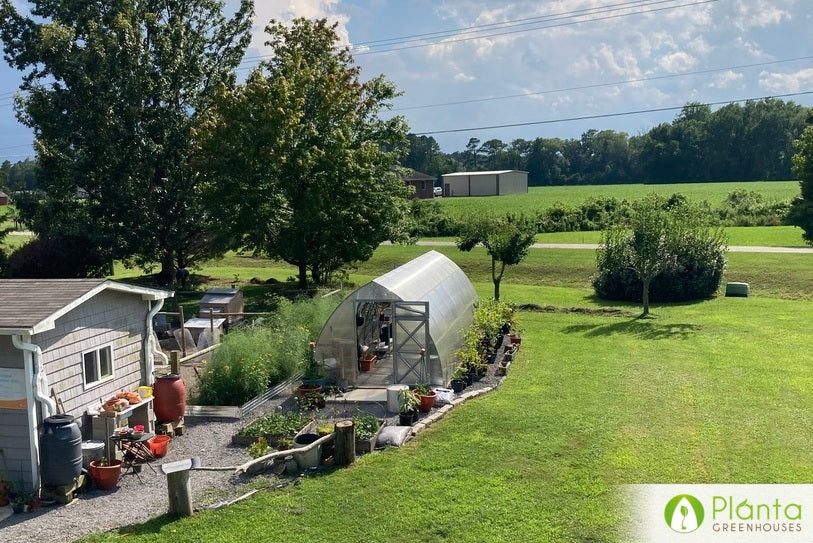 What made you get a Planta Greenhouse?
Seemed well-built and had a good variety of sizes.

What competitors did you consider before purchasing from Planta Greenhouses?
Every other company that made greenhouses. Even local portable shed makers that have greenhouse models.
It came down to Riga and Planta.

Why did you choose to buy from Planta Greenhouses?
Best overall value and is what we needed in our climate.

What do you grow inside your greenhouse?
Everything. We have pineapples, avocados, plumeria, tomatoes, peppers, squash, etc. It is excellent at extending seasons and overwintering tropical plants. We can get a very early start on most spring and summer plants.

How did your Planta Greenhouse improve your gardening experience?
It's really awesome to walk out into that greenhouse and pick a salad on a 30-degree day in February. It really allows you to experience what folks in tropical climates can grow. With not much effort and a little patience, it's quite limitless as to what you can grow out of it.

What was your experience like buying from Planta Greenhouses?
It was super easy. Customer service was great.

What's your favourite thing about the Planta Greenhouse?
That we can grow our own food through winter and jump-start the growing season.

What would you say to a person considering purchasing a Planta Greenhouse?
Buy it. You won't regret it.

Anything else you'd like to add?
The design of it that allows for expansion later if needed is really a cool design.