Everything Worked out Fantastic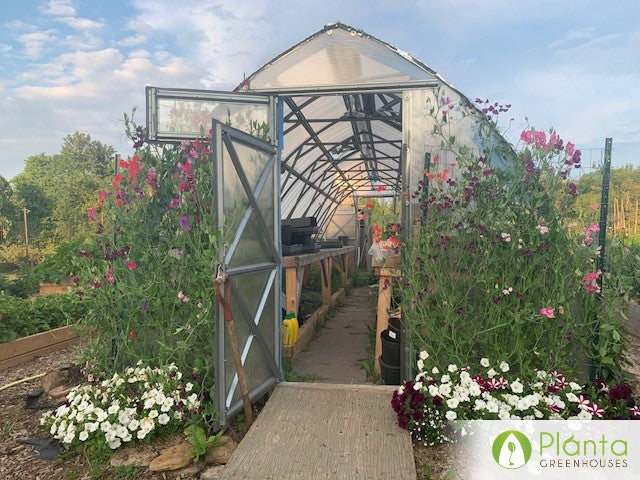 Purchased Our Planta Greenhouse in August 2019.
We Put the Structure Together in our Garage (in 2 Pieces) and then Moved it to its Permanent Location before the Snow Flew.
The Polycarbonate was Installed in January and February 2020 (Just before the Pandemic Hit).
Annual Bedding Plants and Veggies were Ordered and Arrived in March. Everything Worked out Fantastic for 2020 and 2021.
My Model is just Over 26' Long and I Filled Every Nook and Cranny with Plants.
Benches were Built and can easily be taken apart since they are put together with Deck Screws And the Pieces are Marked.
I Planted a Fall Crop of Greenhouse Tomatoes and Cucumbers Along with many Heads of Iceberg Lettuce that were Enjoyed Last Fall into Mid November. The Same is Planned for Later This Summer and Fall.
Here are some Photos from The Spring And Some of the Beds and Baskets We Put Together Thanks to Our Planta Greenhouse.
Happy Greenhouse Gardening to All.