We're growing everything from seed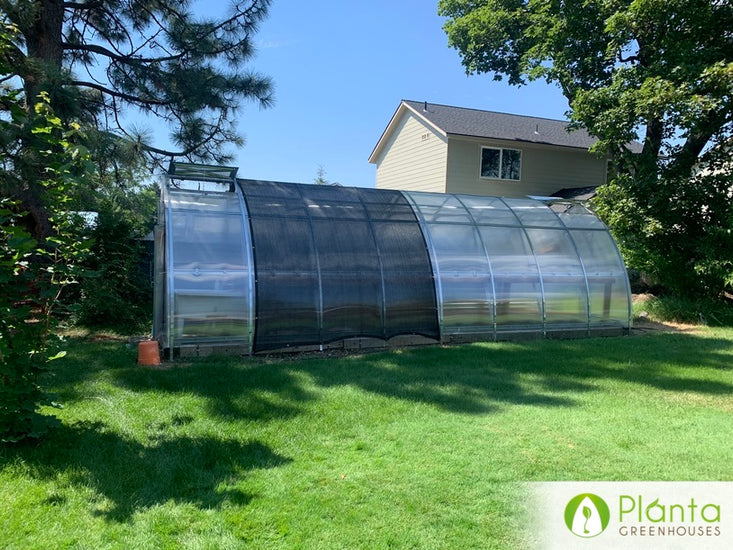 What made you get a Planta Greenhouse?
It was an anniversary present for my wife.
She has always wanted a greenhouse. We live in the inland northwest and the weather here can be very temperamental, you get cold snaps late into May, which makes it hard to grow things outside.

What competitors did you consider before purchasing from Planta Greenhouses?
We looked at local builders, smaller greenhouses, and some other small buildings All of these were insufficient for our needs and none could be built on site.

Why did you choose to buy from Planta Greenhouses?
After doing research we decided we needed to get this model from Planta because they know bad weather and snow, we needed a greenhouse that could stand up to our winters and the snow loads that we can get We found lots of great reviews online and decided this was the best fit.

What do you grow inside your greenhouse?
Veggies, lots of tomatoes, pumpkins, flowers, pickling cucumbers, lots of starts for our outdoor garden.

How did your Planta Greenhouse improve your gardening experience?
We can now get things ready much sooner than we ever could before. This is the first year we were able to grow everything from seed.

What was your experience like buying from Planta Greenhouses?
Very easy to buy, with great customer service and support.
The salesperson was very helpful in deciding which model we should get.

What's your favourite thing about the Planta Greenhouse?
How jealous all of our friends are that we have such an amazing greenhouse, and also that we grow so much now that we are able to share with others.

What would you say to a person considering purchasing a Planta Greenhouse?
I would say don't hesitate! Get one today, but I would definitely recommend you get the biggest and best model you can afford.