Expanding growing seasons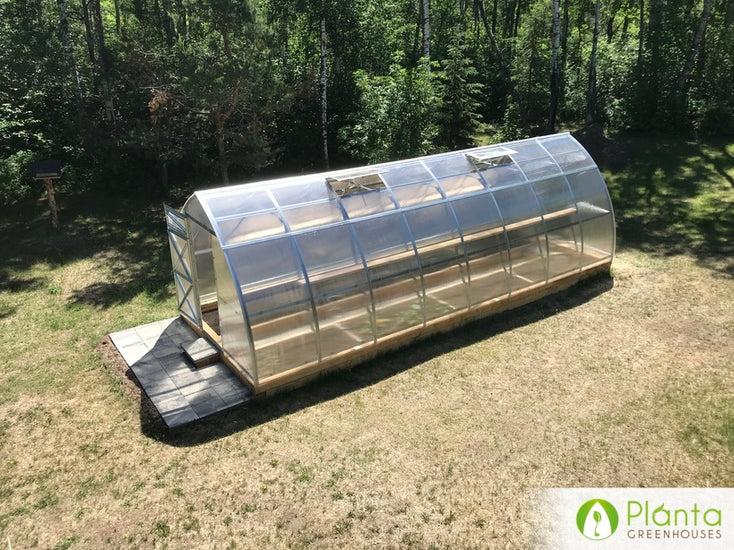 What do you grow in your greenhouse?
Herbs, peppers, tomatoes, squash(several varieties), watermelon, carrots, strawberries.

What other brands did you consider before deciding to go with a Planta Greenhouse?
We considered building one ourselves and 20 years ago we had a small BC Greenhouse when we lived in town. Generally, we looked at what was offered in Canada and Planta was by far the best value and best-constructed greenhouse available.

How was your online shopping experience like buying from Planta Greenhouses?
The online experience was effortless. I placed the order and was contacted regarding shipping with a full description of how, who, and where it was going to be shipped. The transport company's terminal was only a few miles from our location, so I decided to pick up the greenhouse myself. Again, great customer service from the transport company and the greenhouse was well-packaged and easily handled.

How did this greenhouse change your gardening experience?
We started planting a month earlier with the greenhouse and likely we will plant even earlier next year now that it is finished construction. We will be extending the end of our growing season by at least two months, so a 3-to-4-month overall extension allows us to add additional crops mid-year for the late fall harvest. We are also able to grow better vegetables and some more weather-sensitive produce with the greenhouse than without.

What's your favourite thing about the greenhouse?
Well-designed, great instructions and videos made assembly straightforward. We now have a solid great-looking greenhouse that will last for a very long time.