This 32' Sungrow model is exactly what we were looking for in a greenhouse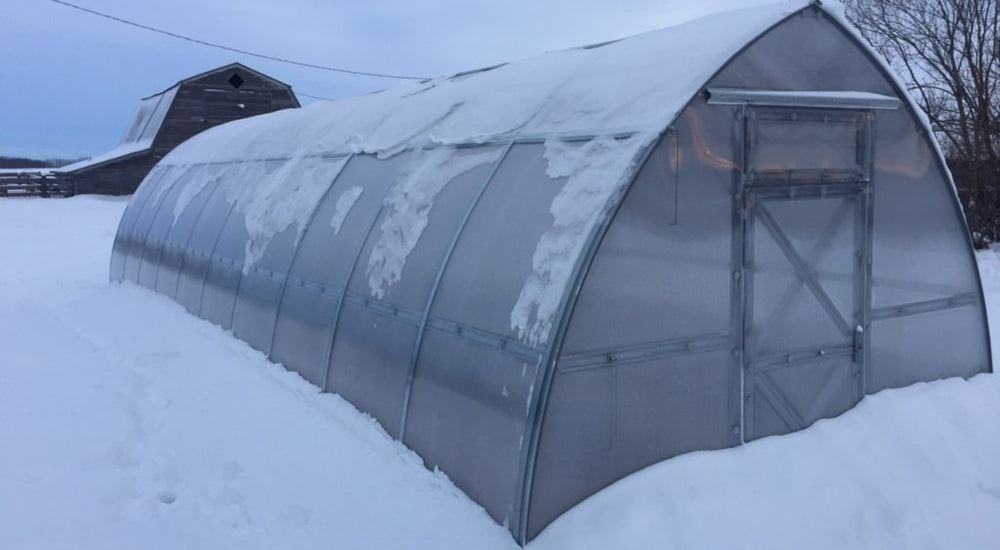 What do you grow in your greenhouse?
We've grow nothing as of yet, as we only just set it up late in the year. We will be growing peppers, tomatoes, cucumbers and cabbage to start.
How did this greenhouse change your growing season?
For it's first year, the greenhouse will allow us to start the growing season at least a month earlier than outdoor planting would allow. It will be nice to have all vine ripened tomatoes for once.
We ran water and power to the greenhouse so will be utilizing the the 2-in-1 Phoenix Greenhouse Heater & Coolers we purchased with our Sungrow 32. Additionally, we will be installing 6 ventilation windows in the spring in preparation for the summer heat.
How was your experience buying from Planta Greenhouses?
My experience with Planta Greenhouses was very good. I'm the type of person that expects things will go wrong...it happens. What I appreciate however is that the staff at Planta quickly resolved issues outside of my control, and provided me with some very helpful tips, pre-construction. They always seem to pick up the phone, which in todays' world is uncommon.
What's your favourite thing about your Planta Greenhouse?
My favourite thing so far with our Planta Greenhouse is its "tough as nails" build. This 32' Sungrow model is exactly what we were looking for in a greenhouse. There's lots of headroom when working inside. We decided to raise ours a few extra inches for additional head height at the doors by not laying the 6x6 pressure-treated timbers too deep within the ground.
What do you want to say to a person considering buying a Planta Greenhouse?
I've found the price very affordable, especially considering it's toughness, build quality and support given when required. The big box greenhouses can't compare to Planta. I was going to buy a used one, but the seller was honest with me and told me she'd had nothing but problems with the yearly snow loads.
What year did you install this greenhouse?
2021

Any other comments?
Our Greenhouse was set up outside of Bawlf, Alberta in region 3b. We set it up close to the house and across the driveway from our vegetable garden facing eastwards in order to catch as much sun as possible.