Nurturing self-sufficiency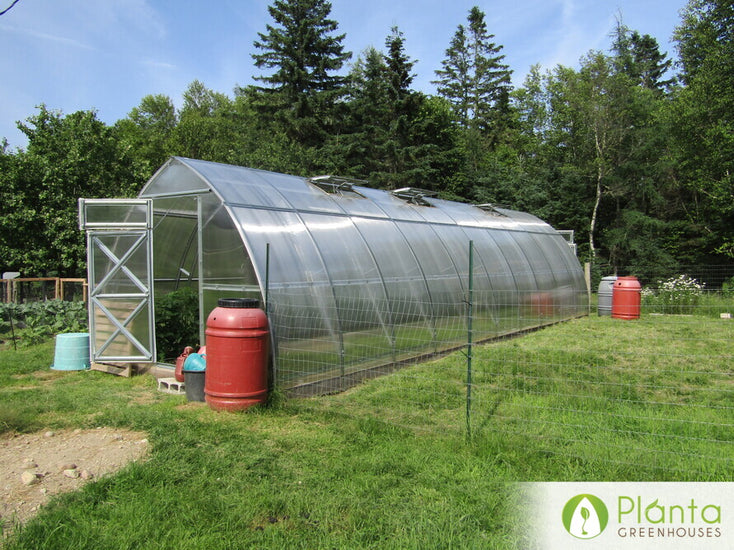 What do you grow in your greenhouse?
Roma tomatoes, radishes, mesclun mix lettuce, arugula, carrots, peppers, and cucumbers.

What other brands did you consider before deciding to go with a Planta Greenhouse?
Palram and considered building our own from reclaimed windows.

How was your online shopping experience like buying from Planta Greenhouses?
Excellent. Easy and very helpful and friendly service.

How did this greenhouse change your gardening experience?
With a short season in Atlantic Canada, it was necessary to start seed early and to keep tender plants like peppers and tomatoes warm. Also great to have lettuce and radishes in the colder months. Having this greenhouse extends our growing season and allows us to be more self-sufficient.

What's your favourite thing about the greenhouse?
How beautiful it looks. How on a cold, winter day you can go inside and feel the warmth and sunshine and see the start of green lettuce popping up.