Extending Our Growing Season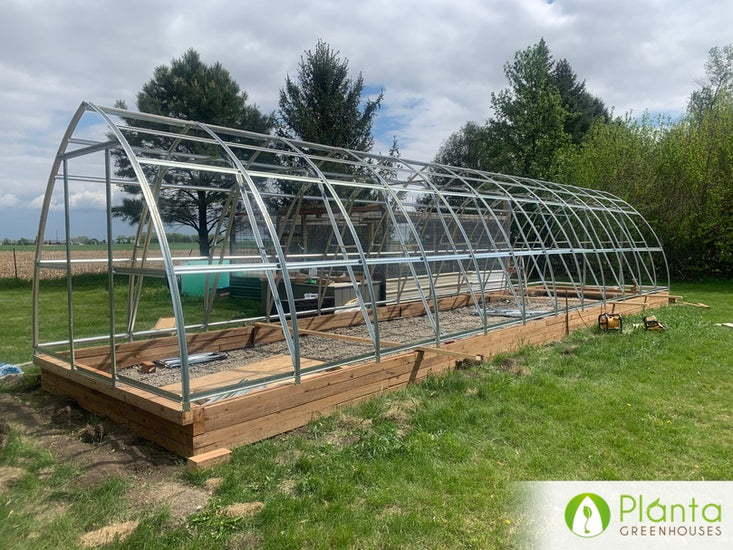 What made you get a Planta Greenhouse?
We have a short growing season and were looking for a way to either extend our growing season or have the capacity to grow year-round.

What competitors did you consider before purchasing from Planta Greenhouses?
We looked at a few different options on Lowe's and Home Depot websites.

Why did you choose to buy from Planta Greenhouses?
The snow load capacity was important since we live in the upper Midwest.

What do you grow inside your greenhouse?
A variety of vegetables and fruit trees.

How did your Planta Greenhouse improve your gardening experience?
It's allowed me to lengthen my growing season.

What was your experience like buying from Planta Greenhouses?
It was easy to place my order and the diagrams provided were helpful in planning the location.

What's your favourite thing about the Planta Greenhouse?
I like the sturdiness of the structure.

What would you say to a person considering purchasing a Planta Greenhouse?
Make sure to watch the videos and have a drill available for the screws. The Facebook group is great for ideas on how to improve your greenhouse experience!