Shelter for my bee hives during winter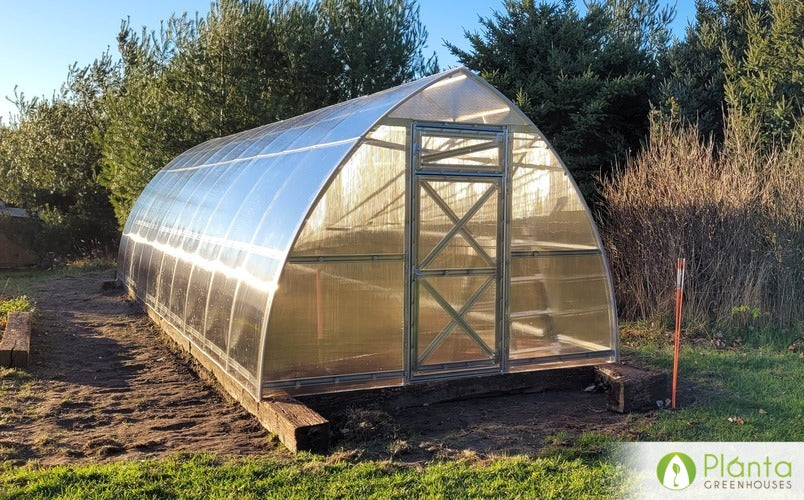 What made you get a Planta Greenhouse?
1. I have started a tree nursery.
2. Longer growing season for fresh organic vegetables.
3. A place to "unwind" during a snowstorm!!
4. Shelter for my bee hives during winter.
5. Price and quality!!

What competitors did you consider before purchasing from Planta Greenhouses?
All of them. I am a very investigative, thrifty, smart shopper. Plus a friend had bought one(sigma 32) and his review.

What do you grow inside your greenhouse?
Trees mainly, but tomatoes, lettuce, many types of peppers. After seeds for the garden are germinated inside the home we move them to the greenhouse accordingly as outside temps allow. Then we start a new batch of seeds in the greenhouse for rounds 2 and 3.

How did your Planta Greenhouse improve your gardening experience?
Exponentially... we are still learning every day. Lots of reading about other people's experiences and less trips to the store helps to eliminate the need for buying 'large farm" foods.

What was your experience like buying from Planta Greenhouses?
Simple...I called, discussed wants and needs with very a helpful and knowledgeable person, and ordered. It was delivered to the local warehouse exactly as planned. Simple.

What's your favourite thing about the Planta Greenhouse?
Probably sitting in there relaxing with all the fresh growing plants during a blizzard, having a drink and some hors d'oeuvre!!

What would you say to a person considering purchasing a Planta Greenhouse?
Just do it… waiting will get you nowhere. Be it for business or your own personal benefit it is worth it.

Anything else you'd like to add?
Thanks for the extremely easy experience.. from ordering to growing and all the videos to help along the way.