Roomy Greenhouse for Ground Planting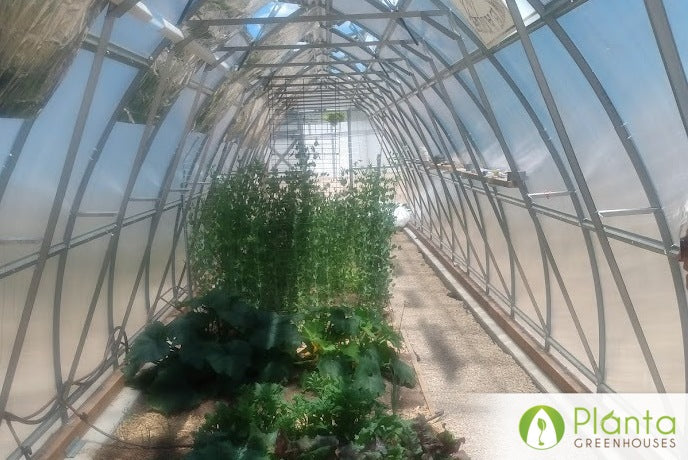 What made you get a Planta Greenhouse?
We saw it online and liked the sturdy look of it.

What competitors did you consider before purchasing from Planta Greenhouses?
We looked at a few but Planta looked stronger and easier to use.

Why did you choose to buy from Planta Greenhouses?
We liked the steel framework which we now use to hang things on and to support our plants.

What do you grow inside your greenhouse?
Squash, kale, beans, peas, lettuce, onions, beets, radishes, tomatoes, asparagus, and cabbage.

How did your Planta Greenhouse improve your gardening experience?
We are already (June 2023) harvesting squash, beans, kale, lettuce, and peas while our outside grow boxes have produced nothing (everything grows slower outside). And of course, in the greenhouse, we can control the environment.

What was your experience like buying from Planta Greenhouses?
Easy to buy, customer service excellent. We drove up to SLC to get the kit, which fit in the back of our pickup's 8' bed.

What's your favourite thing about the Planta Greenhouse?
It is very sturdy; we like the 12 roof windows; we like the door and window at either end which we can open for better ventilation.

What would you say to a person considering purchasing a Planta Greenhouse?
I would say go ahead but be aware that assembly is very meticulous and involved and time-consuming and requires lots of care and labor. So far it has been worth it, however.

Anything else you'd like to add?
We are using our greenhouse for a season extender only; by the way, it is about ten feet wide and 47 feet long. We love the room and the ability to plant right in the ground.