All-Year Veggie Harvest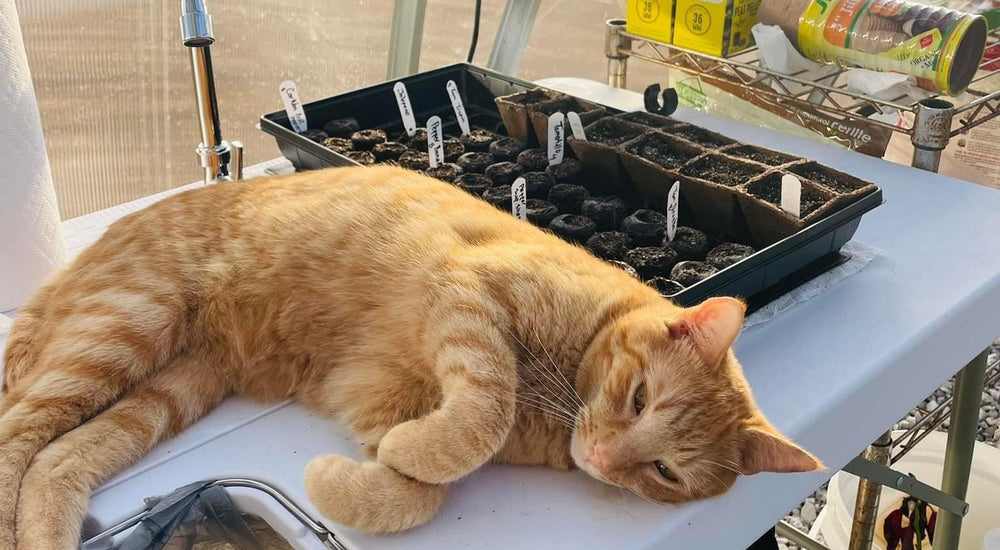 What made you get a Planta Greenhouse?
I chose a Planta because of the size, design, warranty, price, and the positive reviews I read.
What competitors did you consider before purchasing from Planta Greenhouses?
Riga and various big box retailer models.

Why did you choose to buy from Planta Greenhouses?
Planta had a good reputation and the product seemed to be the best quality available that was within my price range.

What do you grow inside your greenhouse?
Houseplants, succulents, and vegetables. Half of my greenhouse is for overwintering non-hardy flowers and houseplants. The other half is raised beds for winter vegetable production.

How did your Planta Greenhouse improve your gardening experience?
It allows me to keep my noncold hardy plants in good shape through the winter. And it allows me to harvest vegetables for my family year-round.

What was your experience like buying from Planta Greenhouses?
It was a great process. No issues were encountered. Customer service was very responsive and helpful.

What's your favourite thing about the Planta Greenhouse?
It looks nice and is sturdy. I am very proud of it and that I was able to build it mostly by myself.

What would you say to a person considering purchasing a Planta Greenhouse?
I recommend it often.

Anything else you'd like to add?
Thank you!