We're just eating our own organic produce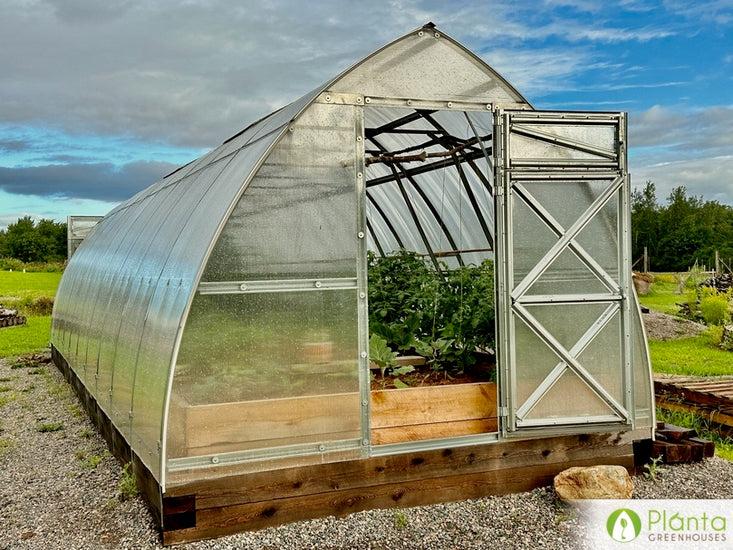 What do you grow in your greenhouse?
Beets, Carrots, Squash, Hokaido, Tomatoes, Swiss chard, Spinach, Carrot Seeds, Cale
We are living vegan and the Greenhouse is our turbo for early harvesting and getting our own grown food on the table.

What other brands did you consider before deciding to go with a Planta Greenhouse?
Local hoop house suppliers.

How was your online shopping experience like buying from Planta Greenhouses?
Good.

How did this greenhouse change your gardening experience?
It extended our growing and harvesting season which is very important for us as we are just eating our own organic produce. We additionally use the Greenhouse for producing our own seeds.

What's your favourite thing about the greenhouse?
The automatic windows do really fascinate us. It is very helpful to have these. You just look at the greenhouse in the morning and evening and see them opening and closing ;-) - great!