Everything grew like magic inside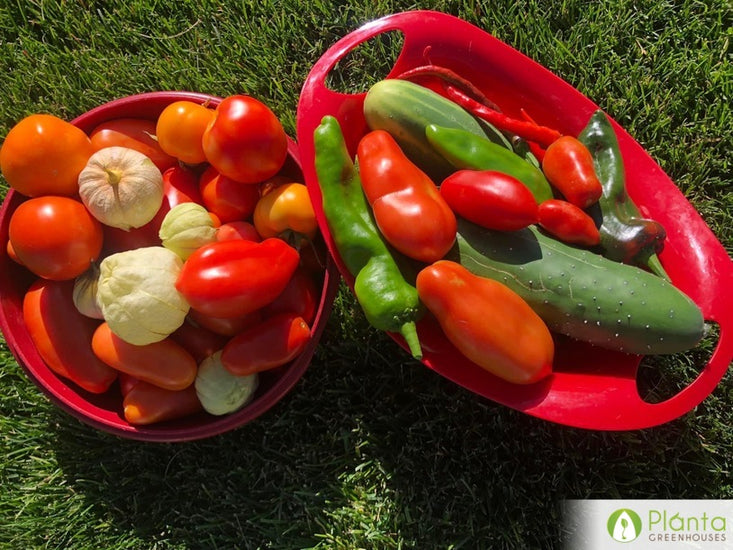 What made you get a Planta Greenhouse?
The wind and snow load here is pretty bad. We did our homework and found you guys.

What competitors did you consider before purchasing from Planta Greenhouses?
DIY

Why did you choose to buy from Planta Greenhouses?
The design and look of it was amazing. Thank you.

What do you grow inside your greenhouse?
Sun sweet tomatoes, early girl tomatoes, Roma tomatoes, hot peppers, sweet peppers, broccoli, tomatillos, rosemary, basil, oregano, cilantro, thyme, regular abs lemon cucumbers.

How did your Planta Greenhouse improve your gardening experience?
Everything we did on the outside of the greenhouse didn't fare well. Much too windy here. Everything grew like magic inside. Our tomatoes were climbing out of the upper windows. 10'.

What was your experience like buying from Planta Greenhouses?
It was easy to buy.
It was hard to put together. The instructions were difficult to understand at the beginning. But we did it.

What's your favourite thing about the Planta Greenhouse?
The look of them. They are sleek and we have people stopping by to see it. We've really enjoyed having it.

What would you say to a person considering purchasing a Planta Greenhouse?
Don't get too frustrated with the instructions. Once you get the hang of it it gets easier.