Goodbye to Worries with My Greenhouse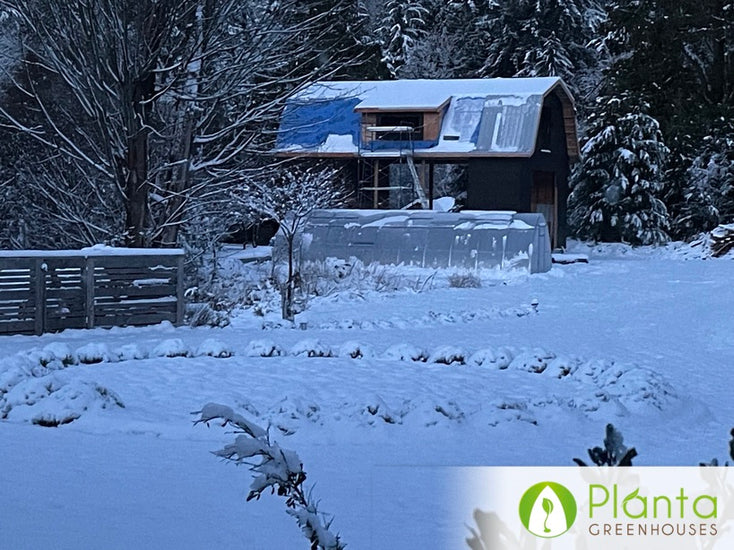 What do you grow in your greenhouse?
I grow heat lovers in my greenhouse…tomatoes, cucumbers, peppers, basil, and stevia. Last winter I grew spinach, kale, and Swiss chard.

What other brands did you consider before deciding to go with a Planta Greenhouse?
Palram, homemade

How was your online shopping experience like buying from Planta Greenhouses?
The online process was easy and seamless

How did this greenhouse change your gardening experience?
It is so rewarding. I don't worry about it in the heavy winds or the occasional snowfall which is always very wet and heavy. In summer the auto vents are a lifesaver and the twin wall polycarbonate moderates the temperature swings and the burning effects of the sun…the plants love it…as do I!

What's your favourite thing about the greenhouse?
My favourite thing about the greenhouse is the peace of mind I get. We attached 12" of hardware cloth at the bottom so no critters can dig in too quickly, the upper little doors allow a beautiful breeze to flow through in the warm weather plus my husband made a frame with hardware cloth for the rear door so we can open that fully without worry about deer, rabbits or the like getting in. It allows great cross ventilation…we don't even need a fan.