Enjoying the sounds of birds in the greenhouse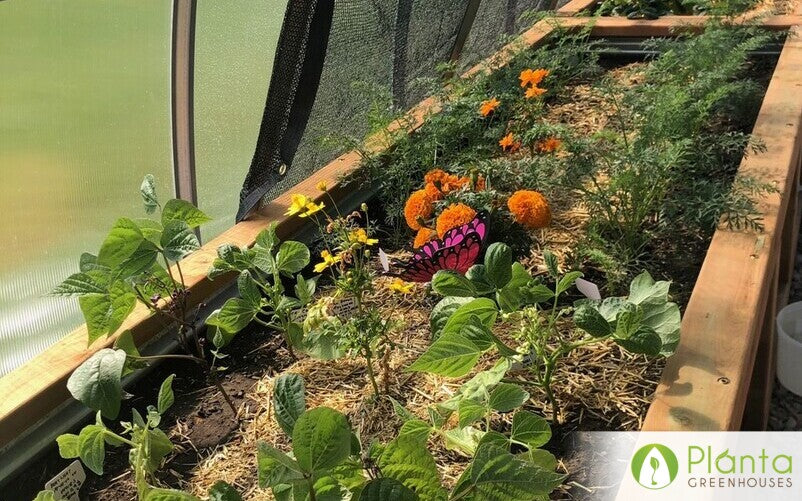 What do you grow in your greenhouse?
Dwarf thornless raspberry, red peppers, mini cucumbers, indeterminate tomatoes, determinate tomatoes, beans, carrots, peas, swiss chard, strawberries, flowers, romaine lettuce.

How was your online shopping experience like buying from Planta Greenhouses?
It was great. Delivery was as described. Online support was also good. We had a few questions and needed a couple of parts info@planta helped us with our problems.

How did this greenhouse change your gardening experience?
I have never gardened indoors before. It is very pleasant to be out of the weather and hot sun and relax by spending time with my plants. I will have to experiment more with what grows well indoors, as it is totally different than an open-air garden.

What's your favourite thing about the greenhouse?
It is peaceful in there in the morning when I tend my plants. I can hear the birds through the auto-opening windows, and there is no wind or rain. I love being in there. The humidity and smell of the soil is also very pleasant. The birds cannot eat my strawberries.