The greenhouse stays considerably warmer than the outside air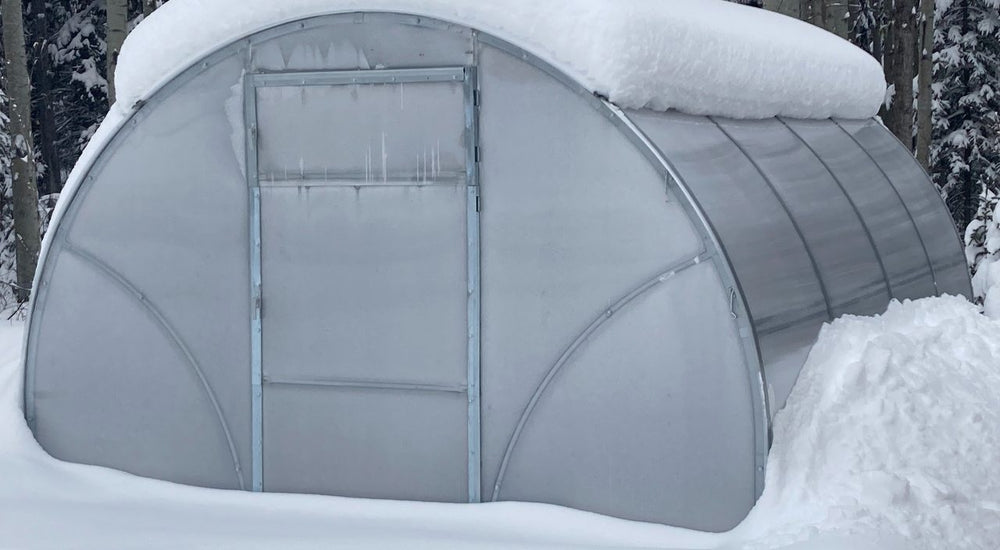 What do you grow in your greenhouse?
I grow tomatoes and peppers.
How did this greenhouse change your growing season?
The greenhouse stays considerably warmer than the outside air, which extends the season on both ends of our northern summer. I learned though, that I need ventilation and air movement. At times it actually was too hot inside, which would be a good problem to have as long as there is air circulation, so I will need to remedy that for this next season.
The greenhouse is very sturdy, has no problem with snow load. Most of the snow slides off the sides, so the snow on top will never build up very high either.
How was your experience buying from Planta Greenhouses?
Buying from Planta Greenhouses was efficient. The greenhouse came quickly and contained all the pieces we needed.
What's your favourite thing about your Planta Greenhouse?
The style we chose is sturdy and spacious inside, and retains heat quite well.
What do you want to say to a person considering buying a Planta Greenhouse?
It's a great personal greenhouse. The only negative aspect is the assembly instructions are not easy to follow or understand so we spent much longer than we would have liked on the building process.
What year did you install this greenhouse?
2021

Any other comments?
I look forward to more seasons using and learning how to improve on whatever this greenhouse can do for me.