Gardening year-round in zone 5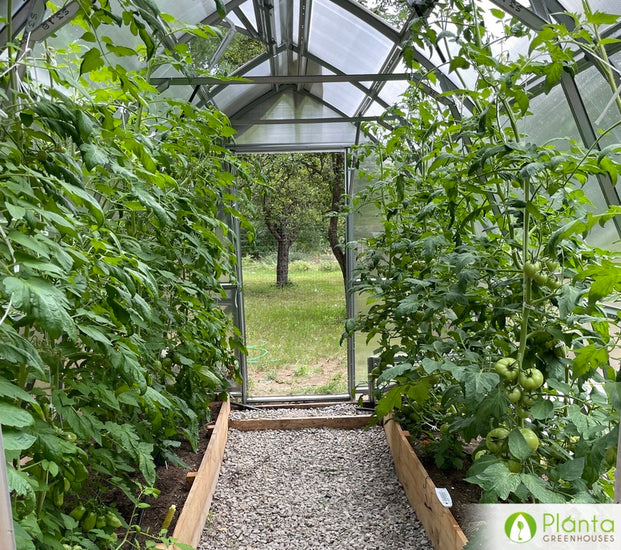 What made you get a Planta Greenhouse?
We want to be able to garden year-round in Zone 5 without using heat.

What competitors did you consider before purchasing from Planta Greenhouses?
Palram.

Why did you choose to buy from Planta Greenhouses?
The shape, strength, and quality of polycarbonate seemed better at a reasonable price.

What do you grow inside your greenhouse?
First-year using but growing tomatoes during summer and they are doing well. Will switch to cold hardy greens for fall and winter.

How did your Planta Greenhouse improve your gardening experience?
Can start planting earlier in the spring and preserve the crop for longer into fall. The sun-loving plants thrive in the warm environment. Just make sure to vent!

What was your experience like buying from Planta Greenhouses?
Good experience. Did not have any problems with the order. All parts were there and undamaged.

What's your favourite thing about the Planta Greenhouse?
I like the fact that we can greatly stretch our growing season and that we have a sturdy structure for us to work in and be able to put additional cover inside for winter and be comfortable.

What would you say to a person considering purchasing a Planta Greenhouse?
Worth it but remember there needs to be prep work done first, and may require some additional cost. Like building ground support.