We have purchased two!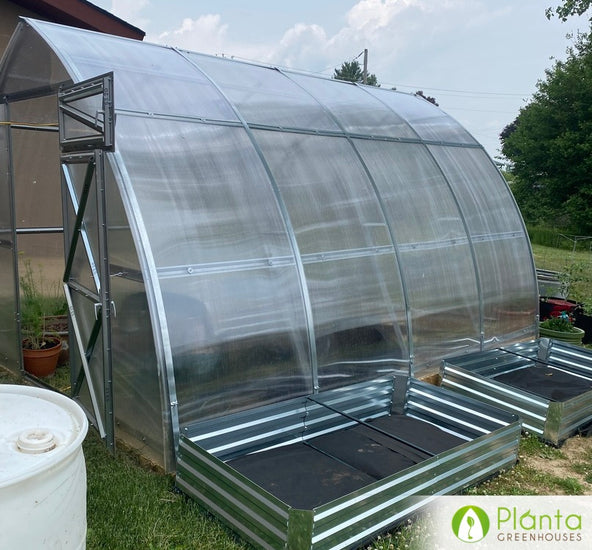 What made you get a Planta Greenhouse?
We purchased a Sigma 20 in 2022. We loved the design and the price. In 2023 we purchased a second, the Sungrow Urban 13 due to moving and having to leave out the first greenhouse with new owners.

What competitors did you consider before purchasing from Planta Greenhouses?
We did not find a greenhouse we were impressed with from any other competitors.

Why did you choose to buy from Planta Greenhouses?
We have purchased two. One in 2022 and one in 2023.

What do you grow inside your greenhouse?
I grow carrots, peppers, tomatoes, lettuce, and cucumbers so that I am able to have fresh salads all winter long.

How did your Planta Greenhouse improve your gardening experience?
I am now able to have produce through the winter months.

What was your experience like buying from Planta Greenhouses?
The greenhouses were very easy to buy and pay for. We were able to purchase and make payments with a delivery date of our choice. The customer service is excellent they have answered every question we have had with either calls or email and sometimes both.

What's your favourite thing about the Planta Greenhouse?
I love the construction materials it's very sturdy and I love sitting in it watching my plants grow in winter in the warmth within the greenhouse.

What would you say to a person considering purchasing a Planta Greenhouse?
I'd say it would be the best decision they may ever make.

Anything else you'd like to add?
Construction isn't easy but YouTube videos are great and the end product it worth it.